We commend you for making it a point to choose cruelty-free cosmetics!
There are so many great brands out there that make it a point to end animal testing, so if you're not sure which brands to trust or how to verify their claim to being cruelty-free, our guide below will help you.
Those of you searching for the best cruelty-free mascara have hit the jackpot! We'll highlight both affordable and high-end options in our table below, so scroll down to see which ones made the cut.
How to Find out If Cosmetic Companies Are Cruelty-Free
If you're unsure whether or not a cosmetic product is cruelty-free, here are a few places you can look to verify:
PETA Website. 

We used the PETA website to verify a few of the brands on our list below. You can search by company and PETA will search its archives to provide you with a definite "yes" or "no" answer.

Manufacturer's FAQ Section. 

This is yet another place we were able to check. Usually one of the most frequently asked questions to a Cosmetics manufacturer is whether or not they are cruelty-free.
Look for the Official Logo
Some brands will also feature the official cruelty-free logo on their website's homepage.
Watch out for fake logos, however, as there are only three that you can actually trust:
From Left to Right: PETA, Leaping Bunny (CCIC & BUAV), and Choose Cruelty-Free
If you do not see these logos on the manufacturer's website yet they still claim to be cruelty-free, just double check on any of the three official websites of these logos to find out for sure.
We did our research on the brands in our table and wanted to present you with the results:
Ecco Bella: 

We verified on the PETA website that this is a cruelty-free company.
NYX Cosmetics:

We checked the FAQ section of their website to verify that they are 

cruelty-free

. PETA's website also verified this for us.
BWC:

BWC stands for "Beauty Without Cruelty."

Their name says it all, and they have the Leaping Bunny logo on their website.
Tarte Cosmetics: 

Tarte has the PETA bunny on its homepage along with a few other certifications that make them an excellent brand to purchase from.
Too Faced Cosmetics: 

Too Faced has a big, bold bunny on its homepage to show that they are cruelty-free.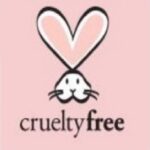 bareMinerals: 

Last, but not least, we have bareMinerals. We verified that they are cruelty-free on the PETA website.
Marc Jacobs Beauty:

Marc Jacobs Beauty stands for cruelty-free products. It has been listed in PETA as a company that does not test on animals.
CoverGirl:

CoverGirl has a leaping bunny logo on its products to guarantee its cruelty-free policy.
Hourglass Cosmetics:

Hourglass is committed to producing cruelty-free makeup products and is now progressing to go vegan.
Urban Decay:

Urban Decay has declared not to test its products on animals and also guarantees its supplier to do so too.
Essence

: As a vegan makeup brand, Essence does not test their products on animals nor use any animal-derived ingredients.
Lily Lolo:

Besides being a cruelty-free brand, Lily Lolo has around 90% vegan products with no parabens, perfumes, and dyes used on its makeup products.
Thrive Causemetics:

Thrive Causemetics has confirmed that the company does not test their makeup products on animals nor ask a third party on their behalf.
100% Pure:

The brand holds its value to providing cruelty-free products and assure that no ingredients are tested on animals.
Blinc:

Blinc's motto is to provide cruelty-free and vegan products to its customers and it has also been listed on PETA.
Best Cruelty-Free Mascara
Now let's take a look at the best cruelty-free mascara choices on our list!
This is an excellent natural mascara that works very well on sensitive eyes. It is vegan, gluten-free, fragrance-free, and paraben-free! It is available in black and brown. In terms of wearing power, this is a formula that doesn't flake and it lasts. But remember! It is a water-resistant, not waterproof.
Blue, you say? Yes, and a few other fun colors, too! This unique mascara from NYX will add volume, length, and color to your lashes in just one swipe. It's quite popular for creating the "ombre effect", where you apply colored mascara to just the tips of your lashes to create a unique look.
Those who need some volume will get it with Beauty Without Cruelty's Full Volume Mascara. This is a vegan product that does not contain fragrances or parabens. It offers you a naturally full look without the clumping. This goes on smooth, lengthens your lashes, and it doesn't seem to give anyone flaking issues. 
Look spot on with this Tarte mascara! It offers you, not only voluminous but also long and curly lashes that stay put for 24 hours despite not being a waterproof product. The smudge-proof and flake-free wear formula leave you with no raccoon eyes while olive esters ingredient condition the lashes.
The hourglass brush is what you may notice from this gorgeous Too Faced mascara since it does help to elevate your lashes, giving them the volume you've always dreamt of! Its extra stiff bristle will dramatically curl your straight lashes and meticulously coat them with intense black ink to create a bold statement.
Building up the volume in a quick swipe? No worries! This Phyto-Fiber Volumizing Mascara by bareMinerlas will grant your wish. Its orange peel fibers formula will instantly maximize the volume of your lashes, making them a center point in your face. Not to mention the micro-algae complex that delivers a 250% thicker, healthier lashes look.
Those who are willing to spend more for better-looking lashes, you better try Velvet Noir Major Volume Mascara! It offers you an intense black color with a fluffy brush to get the voluminous, fuller-looking resembling false lashes. The mini size will satisfy you if you need to have an on-the-go mascara.
This is the ultimate pick for an affordable, cruelty-free brand that won't break the bank! With its fiber-stretch formula, it is able to improve your lashes' volume and length by up to 200%. And as the name suggests, you'll notice no clump while applying and wearing this product, thanks to its curvy straight-bristle brush.
Though it is a bit pricy, it is worth your money! This hourglass extreme lash mascara is a vegan and cruelty-free product that gives full, long, dramatic lashes look without smudge or flake. It also features a 4DAmplifier brush to the lashes from root to tip with rich formula in a single swipe.
Let this Urban Decay volumizing mascara plays its role on your face! It makes your lashes stand out with its creamy and rich formula that helps to volumize, lengthen, thickening the eyelashes. The honey extract, hairdensyl, and marine collagen ingredients also keep them nourished and stimulate their growth.
Instead of spending much money on eyelash extension, you can buy this Essence mascara for only $5! It gives you a false lash effect with a long, full, dramatic volume of the lashes, thanks to its iconic fiber brush. This product is also safe for sensitive eyes as it doesn't include parabens, fragrances, oils, and alcohol to its ingredients.
Calling for those with sensitive eyes because here, we got another awesome, cruelty-free mascara you can add to your basket! Lily Lolo blesses us with a natural vegan mascara that is silicon, alcohol, and fragrance-free. Despite being a natural product, it does give help volumize and lengthen your lashes to get a more defined look.
Wanna have a lash-extension look but are too busy to go? Check out this vegan liquid lash mascara! Supported with flake-free tubing technology and stem cell complex, it is the best cruelty-free mascara to have long, false-looking lashes that won't clump, flake, or smudge, creating a dramatic look.
Say no more to short lashes! You'll immediately have long, lush, and healthy lashes by applying this mascara to your lashes, thanks to pro-vitamin B5, vitamin E, and wheat protein formula. With all these natural ingredients, this smudge-proof mascara guarantees its safe wearing for sensitive eyes. 
While other water-resistant and smudge-proof mascaras are difficult to remove, blinc original tubing mascara easily wipes off with warm water, making it the best cruelty-free mascara for sensitive eyes.  It comes with freshly invented tube technology that can hold your pretty, natural-looking lashes free of smudge and flake all day.
FAQ (Frequently Asked Questions)
What mascara can I use if I am allergic?
Allergic to mascara can be annoying since it makes your eyes get dry and itchy with swollen redness areas around the eyes and a rash. 
If you are allergic to mascara, choose the one with hypoallergenic ingredients that will be suitable for sensitive eyes. 
There are two mascara brands in our the best cruelty-free mascara collection that are also hypoallergenic, namely Tarte Lights, Camera, Lashes 4-in-1 Mascara, and Thrive Causemetics Liquid Lash Extensions Mascara.
What ingredient in mascara can cause allergic reactions?
There are some indicated ingredients that may trigger allergic reactions, including dyes, fragrances, preservatives, oils, waxes, and lanolin.
Several allergic reaction reports focus on specific ingredients, such as paraben esters, quartenium-22, shellac, colophony, p-phenylenediamine, yellow carnauba wax, coathylene, black and yellow iron oxides, and nickel.
What makeup brands are hypoallergenic?
Makeup brands compete to steal their customers' interest by offering vegan, cruelty-free, and hypoallergenic products.
Some examples of the best brands that provide a selection of hypoallergenic products, including hypoallergenic mascaras are Tarte, bareMinerals, Clinique, Colorscience, Tower 28 Beauty, Dermablend, Jane Irelade, and Wander Beauty.