Under eye circles may be brought by your bad genes, but that doesn't mean you have to hide your face forever. With age-defying formulas available today, it's becoming way more easy to cover up these imperfections. Under-eye concealers are perfect pieces to help you cover these dark circles brought about by your (stressful) job and late night out parties.
In our guide below, we'll help you find the best under eye concealer for wrinkles by comparing and contrasting some of the top brands.
Let's take a look!
Tips for Buying Under Eye Concealers
Pay attention to the consistency. In covering dark circles around your eyes, you will want to choose delicate and hydrating concealers.
Always buy two separate shades. Buy two concealers to match your skin in the summer and winter. You can also blend these two so you can choose the closest shade to use for the rest of the year.
Apply Concealer in Natural Light. Bad lighting can make your skin look mismatched. When applying concealer make sure to apply it near a window where natural light can shine on your face.
Don't Over Do it. Apply concealer judiciously so that it minimizes caking and creasing. When using brush, use a synthetic one so it won't pick up too much product and color.
Top 3 Best Under Eye Concealer for Wrinkles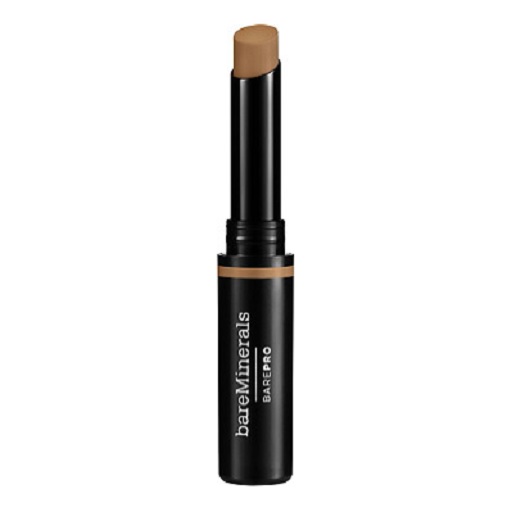 Easy to glide concealer with full-coverage feature, so that no more wrinkles can be seen around your eyes. The texture is ultra-creamy, long wearing and made of natural ingredients. So, it is suitable for vegetarians. If you are looking for a soft matte finish product, then this is definitely the one you are looking for.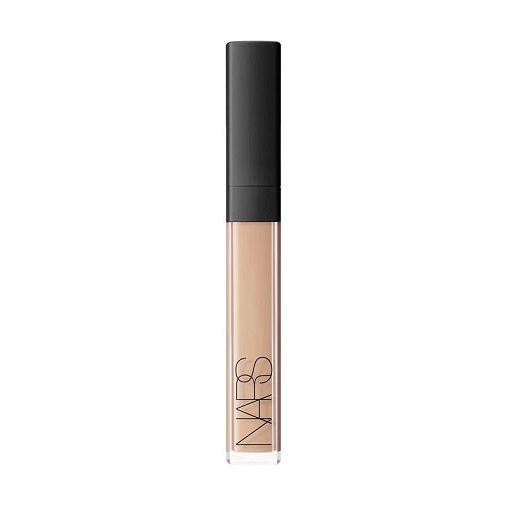 As an award-winning concealer, NARS Radiant Cream provides medium to full buildable coverage that contours and blends perfectly, and corrects fine lines, too. This creamy concealer is suitable for almost all skin types. It has a multi-action formula that hides imperfection and blurs the appearance of wrinkles, and signs of fatigue.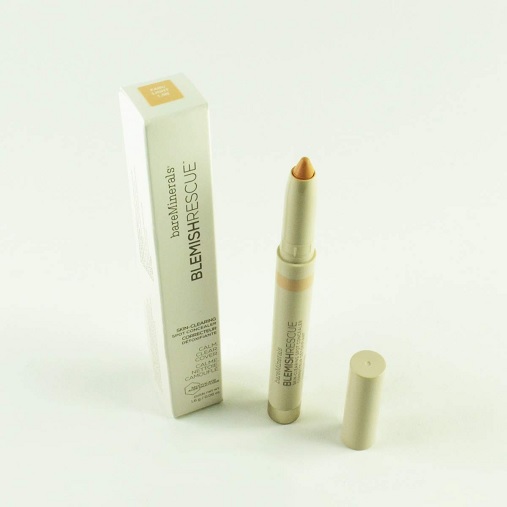 Bareminerals blemish rescue skin concealer is a concealer that treats and heals outbreaks as well as targeting fine lines and wrinkles. It has the power to prevent and conceal acne for a flawless and radiant skin. With 100% pure Rare Minerals Active Soil Complex, this concealer includes exfoliating properties that fights blemishes and breakouts upon daily use. Suitable for acne prone skin.
It is time to rewind your age instantly by applying the under eye concealer from Maybelline Instant Age Rewind. This under eye concealer is pretty practical for hiding your fine lines and wrinkles. Also, the finish is sheer and full coverage. It is good for you who love full coverage for your face skin, without giving a different feel to your skin.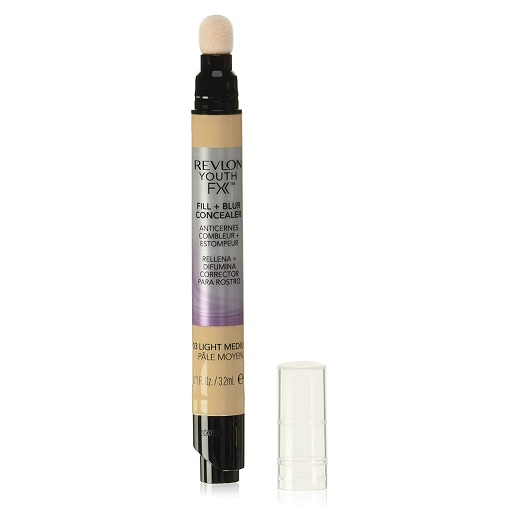 Feel smooth and soft whenever you apply the concealer since Revlon Youth Fx uses a soft cushion to tap your concealer evenly. It is lightweight and able blur the wrinkles and fine lines. Although your skin is covered with this concealer, there is no need to worry about dry skin since it can hydrate your skin as well. So that it not only contains make up formula, but also skincare ingredients inside. 
Get the luminous skin with full coverage by IT Cosmetics bye bye under eye illumination anti-aging concealer. IT Cosmetics always invents the products together with the dermatologist and researchers to create the best product that the effect for the user is like having an expensive treatment. Therefore, you know you can feel the smooth and radiant skin by blurring the fine lines and wrinkles due to ageing with this product. 
You will need nothing else when you can get the concealer with full coverage and lightweight formula as well. Also, you can get matte finish, so, it is suitable for no makeup makeup look for your daily appearance. As you apply the concealer to blur the lines, your eye area also brightens instantly. Isn't it lovely?
The ingredient of Hydrabeam's whipped-gel texture will blend easily on your skin. Your wrinkles will cover perfectly and naturally. The dewy and fresh finish will give the best look every day. Also, the creamy texture of the concealer is the easiest one particularly for the first timer using this item. 
If your wrinkles already create shadows around your eyes, then you should try the concealer that can counteract the shadows and even your skin tone again. Line Smoothing concealer from Clinique can do it for you. The formula is long lasting as well, and easy to build when you want to layer it up with the foundie. A matte-finish concealer will be your best suit to get the young and fresh skin.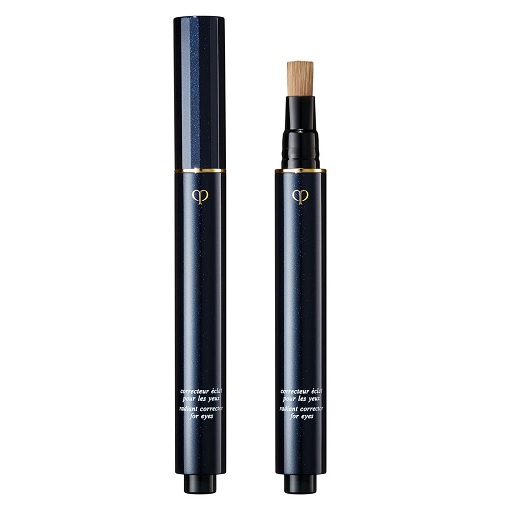 Illuminate your eye area with this radiant corrector for your eyes. This liquid concealer delivers radiance with the pearl-powered liquid formula. It uses advanced optical and counterbalancing glow technology to cover the wrinkles and any flaws on your skin. The finish is sheer-to-medium and easy to build. Furthermore, it is suitable for daily look since it can last up to 8 hours.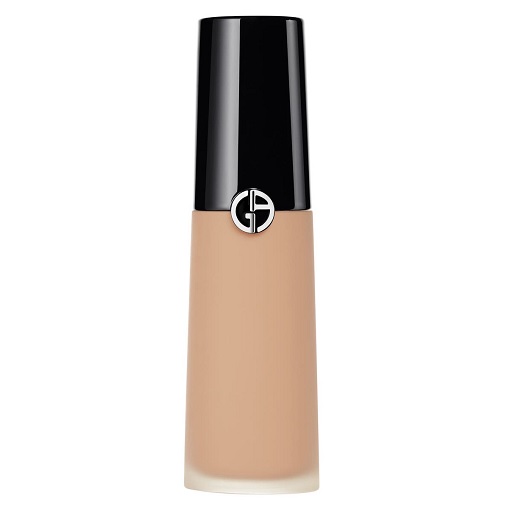 Get the luminous silk and plump face with this concealer. A luxurious concealer from Giorgio Armani will brighten your eyes area until you forget that you have wrinkles. This multipurpose hydrating face concealer is the winter to correct, conceal and cover your skin especially under your eyes. Although the coverage is medium, you will feel the difference instantly.
Camo concealer that will not only camouflage your wrinkles under eye, but also hydrate your skin effortlessly. It offers you a full coverage with a satin finish. You can wear it daily for your go to work makeup since it lasts for a day long. Your skin will soothe since there is rose water formula inside the concealer. It is definitely not your ordinary makeup, because the skincare material is infused inside.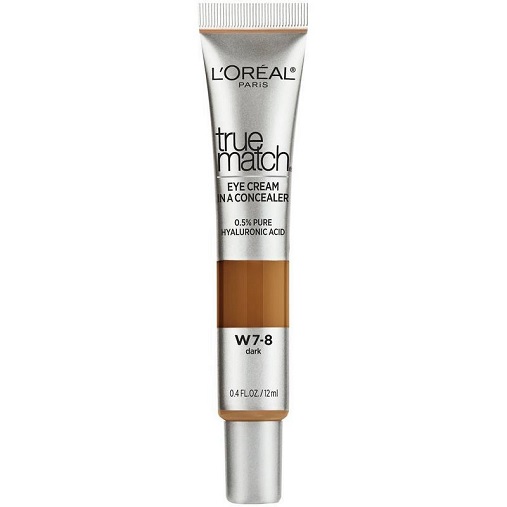 Fresh and younger looks, particularly around your eye area, will create a different and stunning whole look for you. L'Oreal Paris True Match concealer will cover the wrinkles under your eyes and since it contains 0.5% pure hyaluronic acid, your skin will be moisturized and hydrated for as long as 24 hours. Also, it is suitable for sensitive skin.
Correct dullness and brighten your under eye wrinkles with this one. The texture is creamy, yet lightweight that will provide complete, natural-looking coverage with a 'barely there' feel and all-day wear. This LA Girl concealer is a multipurpose product since you can use it to contour and highlight, snatching your features.
When there is a concealer that can cover your tattoo, then it can definitely hide your wrinkles with ease. Urban Decay can do it all as easy as you swipe and even the concealer on your skin. It is easy to build with your next make up step. Plus, the long lasting formula will hold the coverage to stay still. 
Does Under Eye Concealer Hide Wrinkles?
Yes, under eye concealers can hide wrinkles. You can put a small amount to your under eye areas, then tap it gently until it evenly covers your wrinkles. You don't need to put so much concealer since it can hide the wrinkles instantly if you tap it smooth and even around your eye areas.
How do You Hide Your Wrinkles Under Your Eyes with Makeup?
By applying under eye concealers that have an anti aging formula such as retinol, hyaluronic acid, or peptide. You don't need to find some pricey concealer to hide the wrinkles, as long as the concealer is comfortable to wear and easy to blend, then you can tap it to your skin smoothly before you jump to the next make up step.
What Type of Concealer is Best for Wrinkles?
Creamy texture is the best type of concealer for wrinkles. Because creamy formula is a liquid but not too watery to blend. Also, it can absorb to your skin gently. And usually, there is an applicator that is already included in creamy concealer. So that you don't have to worry because you won't put too much concealer under your eyes.