Using eyeshadow as part of the normal makeup regime can be undertaken because the range of shades available and the different potential styles are limitless, making a look for every occasion quite achievable with the clever use of eyeshadow.
However, this is only possible with the use of the right type and style of eyeshadow shades.
Whether you have a preference for certain colors or matte or shimmer, the best eyeshadow palette will offer everything you need from eyeshadow in one handy kit.
Features of Good Eyeshadow Palettes
By seeking a palette that comprises all the features that would benefit you rather than just the colors, you will be able to obtain one that is ideal for you in every respect. It will be able to become an addition to your makeup kit upon which you can rely.
Number of Colors.

The number of eyeshadow colors contained in a

palette

can range from two to 16 or more. The one that is right for you will depend on whether you like to create different looks according to the occasion or whether you stick to a tried and tested makeup style.
Spectrum of Colors.

In addition to the number of different shades, it is necessary to consider the color range, which may follow a certain theme, such as nude shades. If you prefer bold colors, check whether the palette provides these.
Type of Eyeshadow.

The type of eyeshadow will need to be consistent to determine the look that it will be able to create. The finish will play the greatest part in this factor as there are several different types of finish available, such as shimmery, pearlescent or matte. Eyeshadow can also be found in different formats, such as cream or powder.
Ability.

The type of eyeshadow will relate to its ability and how it can be used, such as being used wet or dry, and whether it is easy to blend. Whether it can be used as an alternative to eyeliner or blusher.
Accessories.

A high quality eyeshadow palette will include brushes and a mirror so that you can take it anywhere and use it without the need for any other accessories.
Quantity.

You may not give a second thought to the amount of each eyeshadow in a palette, but this will quickly change when it begins to run low. If you wear eyeshadow often, check that there is a large quantity of eyeshadow in the palette to prevent you needing to buy more too often.
Refills.

When using an eyeshadow palette, you may find that some colors run low quicker than others, so that you run out of some while there are still plenty of others. When this is the case, it is not prudent to buy a whole new palette, so check whether there are refills available to enable you to restock your existing palette.
Size.

If you like your makeup to be easily portable to enable you to complete touch ups when you are out and about or you are a makeup artist that needs to carry the eyeshadow as part of a makeup kit, the size of the palette will need to be a consideration from a convenience point of view.

Brand.

If you have used other products from a particular brand and found that they have positive features, you may be inclined to try other products in the brand. You are likely to find that many brands will produce several types of makeup. The eyeshadow is also likely to work well with other make up from the same brand.
This will also play a part in determining the location from which the eyeshadow palette can be purchased, such as a drugstore or a specialist makeup counter in a department store.
15 Best Eyeshadow Palette

This palette of eyeshadows by L. A. Girl is a set of 12 colors within the nude range, with several being pink based. The shades offer a sufficient level of pigment to make it suitable for women with fair skin. The color spectrum allows for effective blending. The finishes are a mixture of shimmer and matte, with the majority having a slight shimmer to them. Both types went on smoothly and did not sit in the creases of the eye.
The colors of the W7 Colour Me Buff palette are nude shades, which match each other well for easy blending. They are suitable for neutral looks and creating a smokey eyed look. The spectrum of colors not only work well together, but they will suit a range of different skin tones. The finishes are a mixture of shimmer and matte and there is a decent amount of each one.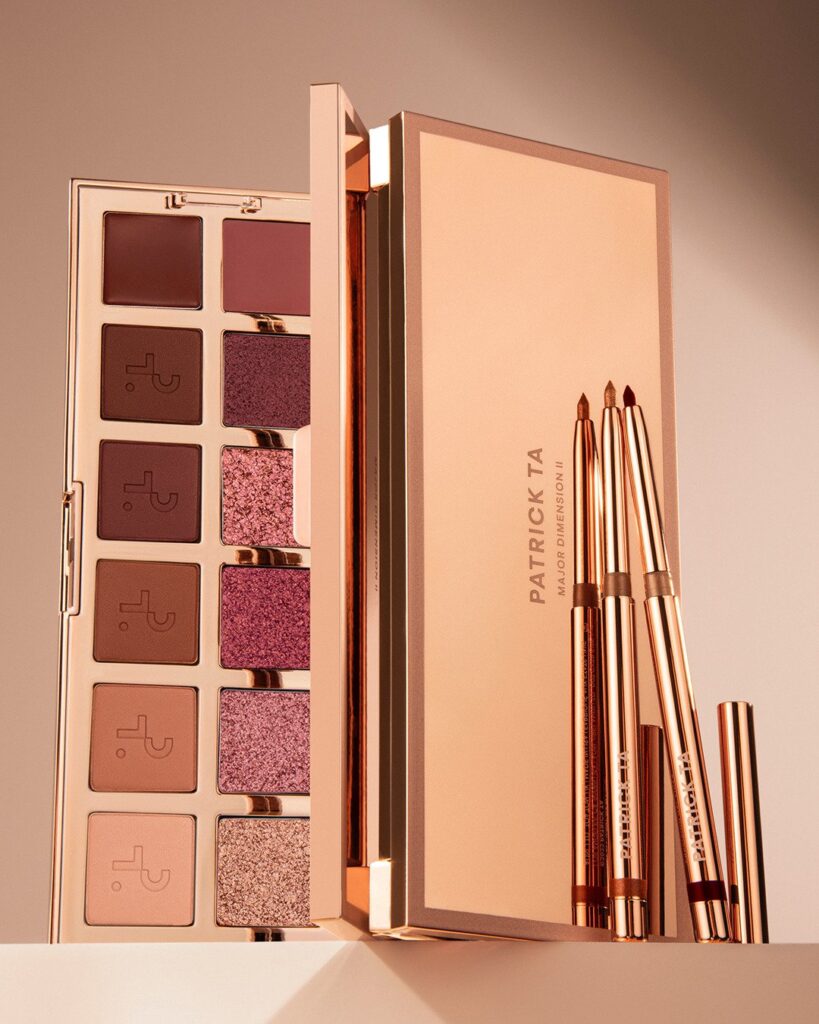 For shimmer or matte finish, Patrick Ta Major Dimension II will answer your needs. Formulated with cream and pressed powder, this eyeshadow palette is suitable for your daily wear. Most shades are neutral and will help you create a natural look.
Huda Beauty is not a brand you will doubt. Comes with various solid yet neutral colors, you know you can count on this eyeshadow palette for a glamorous look. It is a blendable, smooth finish, and highly pigmented to show the beauty of your eyes.
Tarte never fails us for their makeup. This In Bloom Clay provides you 12 rosy and bronze for your lid, crease and liner shades with smudge-free. Formulated with special ingredients for longer, better and truer wear. Also, it will soothe and soften your skin. It not only beautifies your eyes, but also all of your whole looks!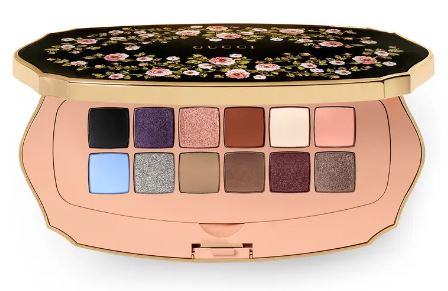 Just by looking at the box, you know you will fall in love with Gucci Palette Beaute Des Yeux Floral. It is not only beautiful outside, but also the shade colors inside. Offers you with a high pigmented and long wearing formula, Gucci eyeshadow palette comes to soften your skin too! The texture is light and buildable to create a different and stunning look. 
When thinking about neutral colors and natural looks! This one is the winner. Look at the shades! Most of them are nudes and can be worn alone or mixed together. It will brighten and soften your skin as well since there are peptides and collagen as the key ingredients. 
An elegant and luxurious look can be felt instantly through these range of shades. There are 9 shades which are ready to turn your eyes into stunning ones. Inspired by the hit TV series, this cruelty free eyeshadow palette will flex your beauty through the shimmery and matte finish.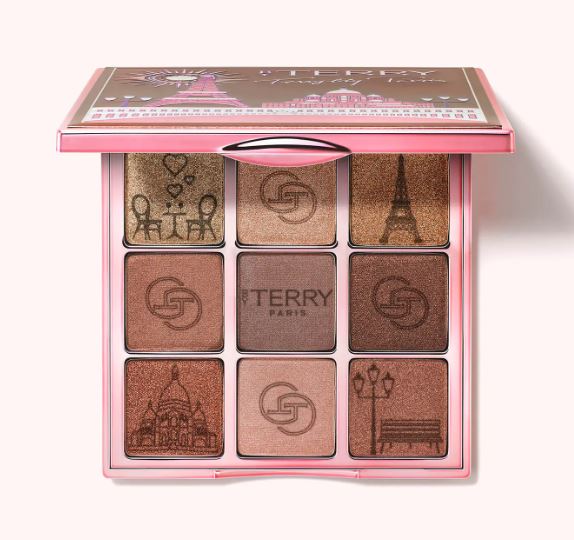 For daily wear, a matte eyeshadow will be a perfect item to brighten your appearance. By Terry VIP Expert Palette is inspired by Paris and ready to soften your skin with its easy blending feature. Thanks to natural mica and sericite formulas. A premium pigment will ensure this one is a long wearing one.
Offer your 12 vegan shades to celebrate ten years producing cruelty free products. Although it is vegan, the pigment colors are rich and high. Also, it comes with shimmery or matte finish. This luxurious palette will be the answer to create a difference by using an eco-friendly product. 
Offer your 12 vegan shades to celebrate ten years producing cruelty free products. Although it is vegan, the pigment colors are rich and high. Also, it comes with shimmery or matte finish. This luxurious palette will be the answer to create a difference by using an eco-friendly product. 
It is a very eye-catching eyeshadow that you can get! The packaging is very stunning and the shade colors are fresh and nature inspired. It is vegan also, so no guilty feeling when applying. Urban Decay offers you high pigmented colors. An ultra blendable formula will let your creativity run wild!
Inspired by Disney's Cruella, MAC Cosmetic launches an eyeshadow palette with bold and solid shade colors. The metallic hues can be seen beautifully. The formula makes the eyeshadow easy to blend and soften your skin. If you dare for different looks, try this limited edition eyeshadow!
Something cute outside and pretty inside is best described for this eyeshadow palette from e.l.f. Inspired by the most famous dunkin' donut, e.l.f offers you a dozen shade colors to beautify your eyes. Shimmer or matte, choose your favorite finish. Moreover, it is cruelty free and vegan!
FAQ (Frequently Asked Questions)
How do you know if eyeshadow is good quality?
A good quality of eyeshadow won't cause too much fall out when you apply it. The shadow color should be vivid too. Also, the creamy texture usually never fails for the eyeshadow. 
How do I choose eyeshadow color?
Start by seeing your skin tone and your preferred look. If you love something with a neutral color and natural look, you may choose matte eyeshadow with neutral shade colors, like brown, beige, or cream with a touch of soft orange or pink to add some accent in your eyes. But, if you are looking for something bold, shimmer and suitable for party looks, get your eyeshadow with a shimmer finish and solid color. 
Is the eyeshadow palette expired?
Yes, eyeshadow has expiration dates. You can check it on the back of packaging that is usually done by the brand. Or you may check by the colors or smell of your eyeshadow. If the colors are changing, the texture is different and there is a smell on it, do not ever dare to apply it anymore.