Do you have fair lashes that are helplessly straight, thin, and point straightforwardly? If you do, I recommend giving your lashes an incredibly full, dramatic, out-of-this-world volume. One of the best ways to do it is by using 3D Mascara. On this occasion, I shall tell you everything I know about 3D mascara, including how to apply 3D mascara to get flawless eyelashes. But, why not use other methods you might ask?
Well, I myself have tried going to the salon to get extensions, doing a lash lift, and using falsies to cover my tiny lashes. These are all doable options to achieve that incredible voluminous lashes look. But, they can be time-consuming and also quite expensive. Hence, 3D mascara is an interesting method that you should try if you are on a budget. It is almost like a cheat code to get those beautiful curly eyelashes without spending much time, effort, and money!
I believe that 3D Mascara has been around for almost a decade, so it's not entirely a new concept. However, I can say that it is a very innovative one, and it really does a good job of transforming your lashes into a completely brand-new look. So if you haven't heard about it, read below to find out more!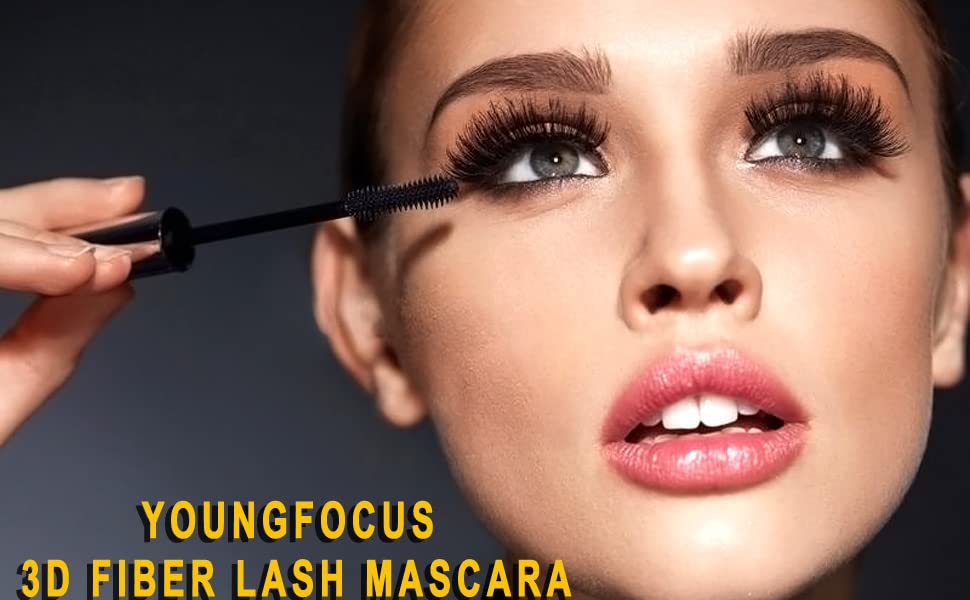 Generally speaking, a 3D mascara is capable of giving length and volume to your lashes more than regular mascara. In my opinion, this product can give that 3D effect to your lashes and elongate them to the fullest extent. Some products come with an extra tube called the magnifying gel, called the 3D Fiber Lash products. For instance, companies such as Younique, Simply Naked Beauty, Mac, and some others manufacture them globally.
And some of the 3D Mascaras are just stand-alone wands and are enough to volumize them. To know which one is suitable for you really depends on what you prefer. If you have short, thin lashes and would like to take your time in applying mascara, I definitely recommend the 3D fiber lash products. However, if you already have quite long lashes and would just need an extra dramatic boost, then the stand-alone 3D products are more than enough!
Aside from giving you that confidence boost, it is also made of toxic-free and hypoallergenic ingredients. I believe they do not attach unsavory chemicals to their products just so you can achieve the look you are aiming for.
However, I do not recommend 3D Mascara products for a casual or daily look because they fall into the heavy makeup category. While they do give your lashes that full, dramatic look, your teacher will probably scold you at school and ban you from wearing them. Well, at least you know it made heads turn and that it does really work!
3D Mascaras generally comes in two tubes. The application process is basically the same for every brand that releases them. I think the 3D Mascara typically consists of magnifying or transplanting gel, and also natural fibers. There are basically three basic steps on how to apply 3D mascara that I usually follow, and the steps are as follows:
First, I usually use the magnifying gel first to give the lashes the curl and boost to shape the lashes and elongate them. Then, I apply the 3D mascara normally as I would with regular mascara.
The natural fiber consists of tiny microfibers, which are then applied right after the magnifying gel, giving it a thickening look for up to double its volume than how your lashes are supposed to naturally look. However, bear in mind that it is crucial to apply immediately while the magnifying or transplanting gel is still wet. This way, the fibers would stick better to the lashes.
The magnifying gel is applied again to lock everything together. In my experience, following this step will result in magnanimous, volumized lashes that one would think it's a lash extension. The only obvious difference that it makes from regular mascara is in the lash fiber, which contains hundreds of tiny fibers that stick to your lashes. The fibers in the mascara give the lashes a thicker and also more volume impression.

How do you remove a 3D mascara?
You might think that 3D Mascaras will be a lot harder to remove than a regular ones. However, I can tell you that it is surprisingly easy to do so! With just a few pumps of your favorite eye makeup remover, it removes very easily. 
Lukewarm water works absolutely fine as well. Just simply dip a cotton pad in the water and rub gently and thoroughly through your lashes. Make sure you clean your lashes through and through, all the way from the root to the tip. The application is just as easy to do as you would removing it, no extra steps, no fuss! Just remember, do not pull or tug your lashes, do it slowly and gently, and the mascara will slide off naturally.
Different mascara would offer different brush shapes. The 3D mascara, too, usually offers different bristle and wand designs. Each type has its own advantages and uses.
Mascara wand with plastic bristle. This one is good for eyelash separation, allowing them to spread out, not clump together. If you want to lengthen your eyelashes using mascara, find one that offers this type of brush.
Traditional straight brush. This type of brush is quite common as it is the default shape. This wand will allow you to apply mascara in a natural way, elongating your eyelashes easier. It is also capable of making a fluttery and lengthy effect.
Curved brush. Now, if you want to curl your eyelashes up, this curved brush would be your friend. It follows the natural shape of your eyes and allows you to brush your eyelashes upward, lifting and curling them. I recommend Dior's Overcurl mascara in case you need a specific brand!
Flexible wand. For those who want to customize the way they apply their mascara, the flexible wand is the way to go. The wand can bend to make a curvy shape or you can also straighten it up, depending on your preference. It'll help you to curl and coat your eyelashes with mascara easily. 
The development of 3D mascara is quite exciting, especially for us makeup enthusiasts. It opens up more possibilities for enhancing our eyelashes one step further. However, in the past, there was a controversy involving a certain brand that allegedly falsely marketed its 3D mascara. In 2019, Younique paid a settlement of $3.5 million to resolve a claim that they falsely marketed one of their mascara products.
Younique's Moodstruck 3D fiber mascara was claimed to be made out of 100% natural green tea fiber! However, some customers in the USA disputed this marketing and filed an action class lawsuit. Of course, this lawsuit, regardless of the truth, would attract negative reviews, and I understand that the company would opt to pay the costly settlement. After all, in the beauty industry, trust is indispensable.
From this story, we can learn that we should not just swallow the advertisement whole. I strongly encourage everyone to research their mascara, find out whether the product is suitable or not.
Which 3D Fiber Mascara Brands are the Best?
In my opinion, the best 3D fiber mascara depends on what type of look you want and the budget that you have. For instance, if you want to have sky-high lashes, I highly recommend the Mia Adora 400x Pure Silk Fiber Lash mascara. This brand offers a formula that will make your lashes look absolutely stunning and is easy to apply. It also includes the gel and eyelashes comb too! I believe it is also hypoallergenic and relatively long-lasting compared to other brands.
Now, if you are a L'Oreal fan, I recommend the Paris Voluminous False Fiber Lashes mascara. You can't go wrong with this brand! It'll give your eyes thicker, longer, and fluffier looks! I personally use this one, too because it does not get clumpy and will last all day easily. I like it because this product is available in two configurations, waterproof and non-waterproof, making it quite versatile. If you ask me which 3D fiber mascara would give the best value for your money, I'd say L'Oreal gotta be the one.
What is fiber mascara made of?
I believe that fiber-based mascaras incorporate ingredients such as rayon, nylon, and silk. The ingredient provides a fibrous texture allowing the mascara to provide fullness to your eyelashes. I like 3D fiber-based mascaras because they are very convenient. If you want to enhance your eyelashes, there is no need for an extension or lash lift. Just apply some fiber-based mascaras, and you'll get that incredible look without too much hassle. 
However, please be aware that some fiber-based mascaras brands may contain polyethylene glycol (PEG) and other chemical compounds that may irritate you if you are allergic. So, I recommend that you choose your brand carefully, especially if you have delicate skin!
My Conclusion on Fiber-based Mascaras
3D mascara is an absolutely incredible makeup product that you all should try! I like it because it can give your eyelashes that awesome look without doing the troublesome, time-consuming lash lift. It is not just faster; 3d mascaras are also relatively cheaper and easier to do. I believe 3D mascaras can be the answer if you need a confidence boost. Do not forget to follow my tips above so that you can apply them properly!