Do you have fair lashes that are helplessly straight, thin, and points absolutely straight forward? If you do, then you probably dream of giving your lashes an incredibly full, dramatic, out-of-this world volume. While it can be achieved by going to the salon to get lash extensions, or perhaps do a lash lift, or maybe buy lash falsies to cover those tiny lashes, these are all do-able yet time-consuming and also quite expensive to achieve. This is where the 3D Mascara steps in. Talking about 3D mascara, it's important for you to know everything about it, including how to apply 3D mascara to get a flawless look. 
3D Mascara has been around for almost a decade, so it's not entirely a new concept. However, we can say that it is a very innovative one, and it really does a good job at transforming your lashes into a completely brand new look. So if you haven't heard about it, read below to find out more!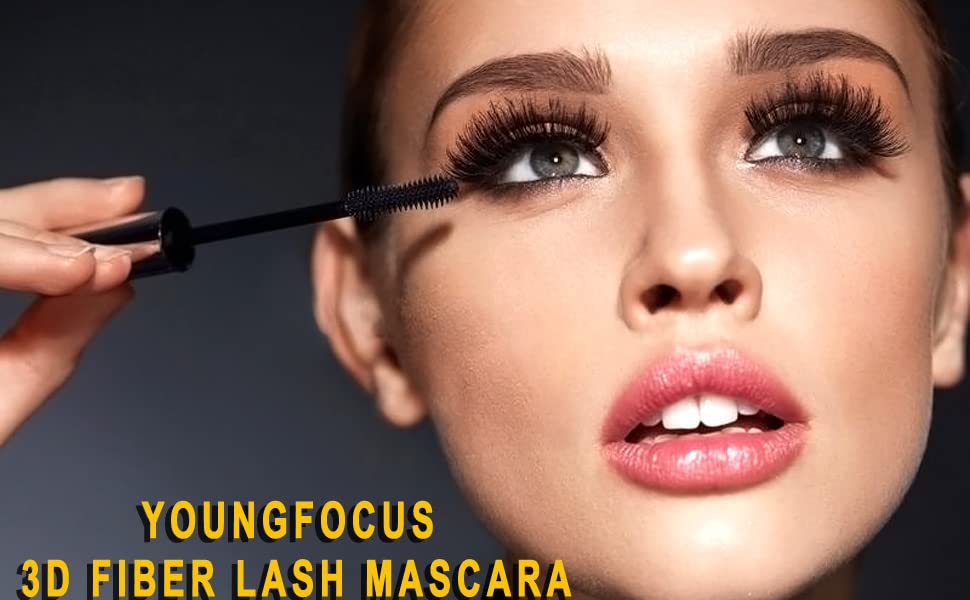 Generally speaking, a 3D mascara is created to give length and volume to your lashes more than a regular mascara, giving that 3D effect to your lashes, and elongating them to the fullest extent. Some products do come with an extra tube called the magnifying gel, and they are called the 3D Fiber Lash products, companies such as Younique, Simply Naked Beauty, Mac, and some others manufacture them globally. And some of the 3D Mascaras are just a stand alone wand and are enough to volumize them. To know which one is suitable for you, really depends on what you prefer more. If you have short, thin lashes and would like to take your time in applying mascara, we definitely recommend the 3D fiber lash products. However if you already have quite lengthy lashes and would just need an extra dramatic boost, then the stand alone 3D products are more than enough!
Aside from giving you that confidence booster appeal, it is also made of toxic-free, and hypoallergenic ingredients. They do not attach unsavory chemicals to their products just so you can achieve the look you are aiming for. It is important to note that the 3D Mascara products are usually not recommended for a casual or daily look because they fall into the heavy makeup category. While they do give your lashes that full, dramatic look, your teacher will probably scold you at school and ban you from wearing it. Well, at least you know it made heads turn, and that it does really work!
3D Mascaras generally come in two tubes, and the application process is basically the same for every brand that releases it. The 3D Mascara consists of magnifying or transplanting gel, and also natural fibers. There are basically three basic steps on how to apply 3D mascara, and the steps are as follow:
First, use the magnifying gel first to give the lashes the curl and boost to shape the lashes and elongate them. Then, apply the 3D mascara normally as you would with a regular mascara.
The natural fiber consists of tiny microfibers, which are then applied right after the magnifying gel, giving it a thickening look for up to double its volume than how your lashes are supposed to naturally look. However, bear in mind that it is crucial to apply immediately while the magnifying or transplanting gel is still wet, so the fibers would stick better to the lashes.
The magnifying gel is applied again to lock everything together, resulting in a magnanimous, volumized lashes that one would think it's a lash extension. The only obvious difference that it makes from a regular mascara is in the lash fiber, where it contains hundreds of tiny fibers that stick to your lashes, giving it a thicker and also more volume impression.

How Do You Remove a 3D Mascara?
You might think that 3D Mascaras will be a lot harder to remove than a regular one. But take comfort to know that it is surprisingly easy to do so! With just a few pumps of your favorite eye makeup remover, it removes very easily. Lukewarm water works absolutely fine as well, just simply dip a cotton pad to the water and rub gently and thoroughly through your lashes. Make sure you clean your lashes through and through, all the way from root to the tip. The application is just as easy to do as you would removing it, no extra steps, no fuss! Just remember, do not pull or tug your lashes, do it slowly and gently, and the mascara will slide off naturally.