The eyes are truly the window to the soul. It is one of the first impressions we bring out when we meet people, and surely we'd like to show our best appeal when doing so. And what can be better than doing a lash extension? Aside from dramatically enhancing and giving an extra flutter to your lashes, it also brings out the color of your natural eyes. Moreover, it's giving your lashes a youthful look, and eventually making you feel more confident in general. Because when you look good, you will definitely feel good. However, sometimes having only lash extensions are not enough, and you're probably thinking about applying a mascara on your extension for maximum appearance. Well, before you do, it's better to know what happens if you put mascara on eyelash extensions.
Taking care of lash extensions is not as easy as taking care of your natural lashes. Proper care must be done so that they last for a long time. However, if you would like to add an extra kick to your lashes by adding mascara, several questions might arise; is it safe? or can I apply mascara on my false lashes? Don't worry, we're here to answer all your worries.
Can You Wear Mascara with Lash Extensions?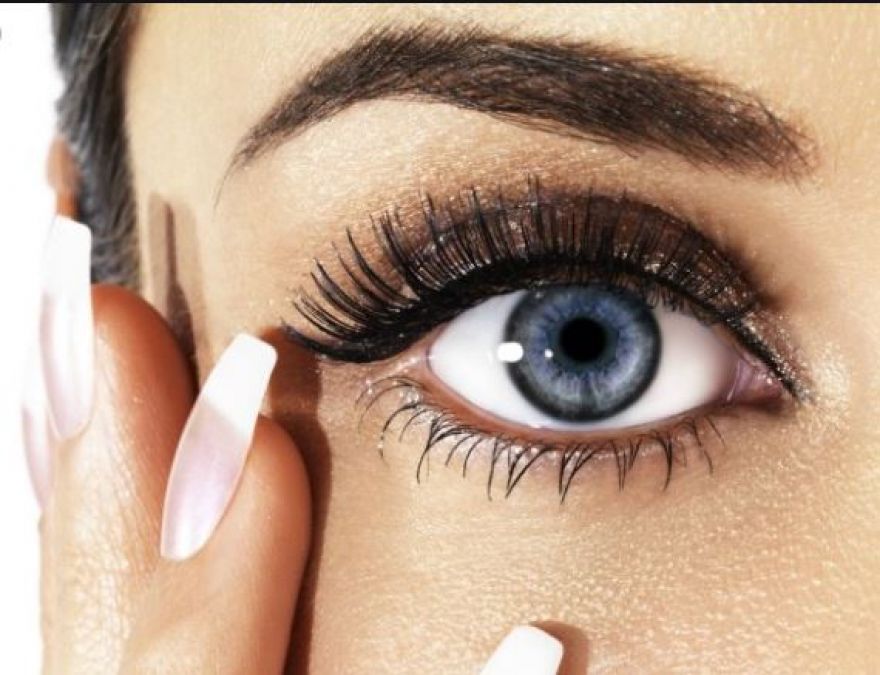 Yes, you can wear mascara with lash extensions, with a few exceptions. First and foremost, we strongly recommend you to wear mascara over classic extensions, and not over hybrid, volumized, and russian extensions. Classic extensions only apply one extension lash for every natural lash that you have, and it's the most suitable type to wear mascara on. As for volumized lashes, applying a mascara over it would only create an extra weight to your natural lashes, and this might cause your lashes to fall out prematurely. Plus, applying it in an already thickened lashes defeats the purpose of getting it done in the very beginning. So now that we've gotten past that, below we'll explain to you why you should wear mascara on your extensions and also what happens if you put mascara on eyelash extensions.
With the help of the right mascara, it will give you the extra finishing touch that you need when you go to a special occasion. Your lash extensions will be thicker, creating a bolder, and have more dramatic look.

Mascara will also nourish and condition your natural lashes, and increase the length of the lash extensions. Most of the mascara products produced nowadays are manufactured with eco-conscious ingredients such as stem cells, plant-based biotin, keratin, and many more.  Let's face it, we will never ditch mascara to give those lashes natural growth and healthier outcomes.

Filling your lashes and the extensions will help fill the holes. It helps separate the clumpier ones and bring them back nice and fresh again. So if you feel like your lash extensions are getting sparse, mascara to the rescue!
Types of Mascaras You Should Avoid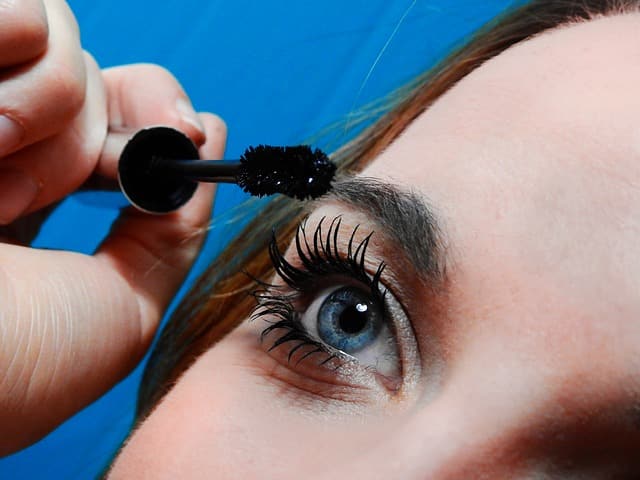 With all that being said, there are also some big no-no's when you buy mascara for your lash extensions. If you are asking about what happens if you put mascara on eyelash extensions, the answer depends on the type of mascara that you're using. Not all mascara products can be applied to your lash extensions. Here are some types of mascaras you need to avoid from wearing onto your lashes.
Oil-based mascara. Mascaras that contain any type of oil in their ingredients will ruin the adhesive that holds your lash extensions altogether. On top of that, they are also incredibly hard to remove. Avoid mascaras that contain added oils such as lanolin, eucalyptus oil, castor oil, paraffin, linseed oil, sesame oil, and so on.
Tube mascara. Tube mascara does not mean mascaras that come in tubes. It's simply a product that contains polymers, which keeps your lashes from smudging even on a hot sunny muggy day. While it's easy to remove from natural lashes, the other can be said from lash extensions. It sticks like glue and can truly be a homework on taking them off. Worst, they damage both your natural lashes and your lash extensions in the process.
Fiber mascara.

These types of mascara are latched with dry fibers (silk, rayon, nylon) that make lashes look denser and thicker. And just like oil-based mascara, these types of products are extremely difficult to remove.
What Mascara is Safe for Eyelash Extensions?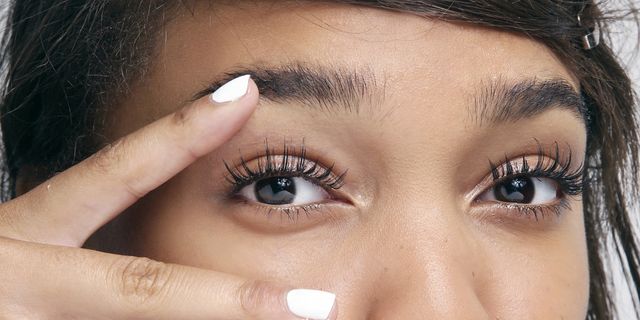 Mascaras that are safe to use for eyelash extensions are water-based mascaras, or mascaras that do not contain any added oils in their formula. Unlike oil-based mascaras, water-based mascaras do not break down the bond of your lash extensions as well as natural lashes. Water-based mascaras that have a neutral pH, organic, and free of chemicals are the most, if not the only, product you should be using for your lash extensions. They are also quick to dry, plus very easy to clean. But just because they are safe, that does not mean you can apply them just as you would a normal mascara. Extra care must be considered when applying the mascara, all the way until you remove them from the end of the day. Below are tips and tricks when using mascara over your lashes.
Applying mascara should only be done from the middle and outwards to the tip of your lashes. Avoid brushing from the roots as it may ruin the glue of the lash extensions that can cause an early fallout.

Be extremely gentle when removing your mascara. Avoid oil-based makeup removers, and avoid any aggressive movements such as rubbing and pulling your lashes.

The last and most important rule is never sleep with your mascara intact. The mascara buildup in your lash extensions, when left overnight, will be highly vulnerable to bacteria and could lead to eye infections.
Can I Put Mascara on Fake Lashes?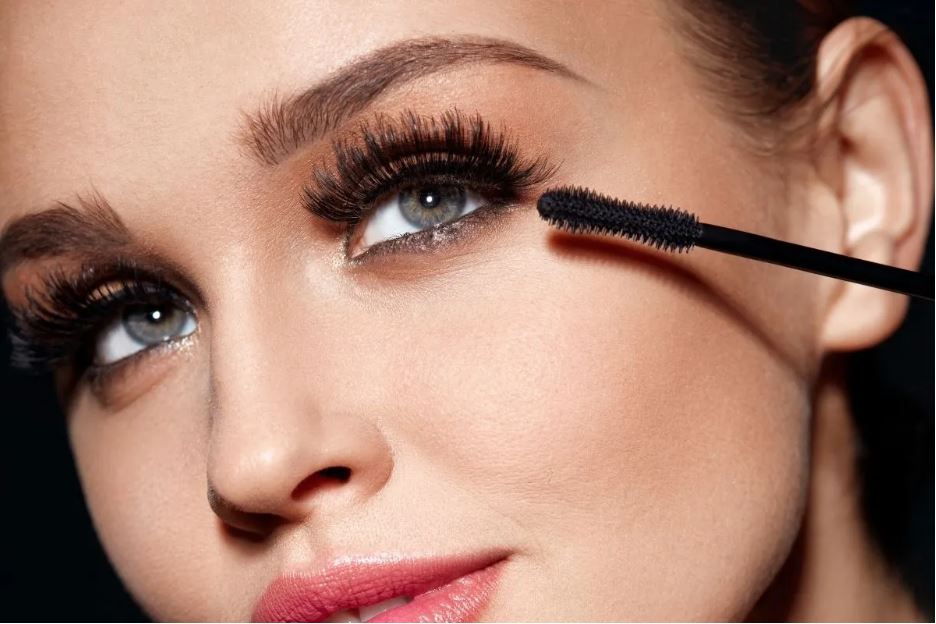 You can put mascara on fake lashes, while it isn't necessary. Not all people are born with long, natural, curly lashes. Hence, people opt to put on fake lashes. In fact, make-up artists and gurus recommend doing so. Applying mascara could even blend your natural and synthetic lashes together naturally. Therefore, we highly recommend you put on mascara after putting on your falsies, so the application process will be much easier and a lot cleaner, too. And just like lash extensions, only apply mascaras starting from the middle part until the tip of your lashes, because it will prevent the glue from breaking out.