A makeup look won't feel complete without a touch of mascara. Having longer, fuller lashes makes one feels more feminine and bold. However, in most cases, mascaras won't last very long and always result in smudges on the skin under the eyes, and to be honest, we don't want that, right? That's why I think it's good to share some tips on how to stop mascara smudging under eyes. My methods will keep your mascara on point all day long without having to worry about it smudging anymore.
Why does My Mascara Always Transfer Under My Eyes?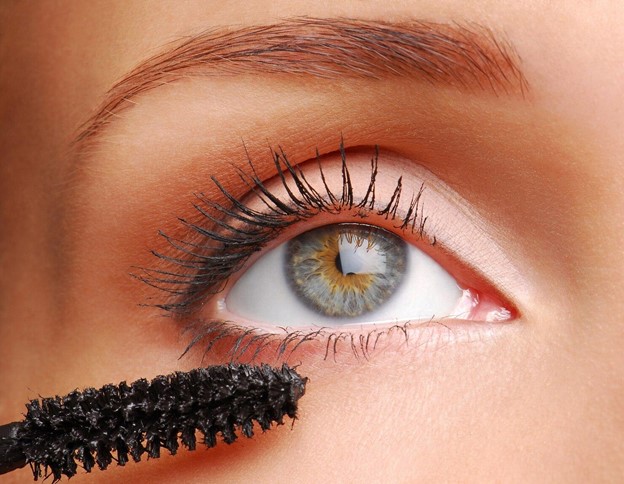 Actually, there are various reasons why mascara can smudge over time. Before we find out how to stop mascara smudging under eyes. First, let's try to understand why it could happen.
Smudging can actually be caused by a range of factors, such as a poor combination of skincare formulas or improper makeup hacks. In fact, there are some explanations to explain why some mascara leaves smudges under the eyes after a few hours of application, and here are some of them.
1. Oily Skin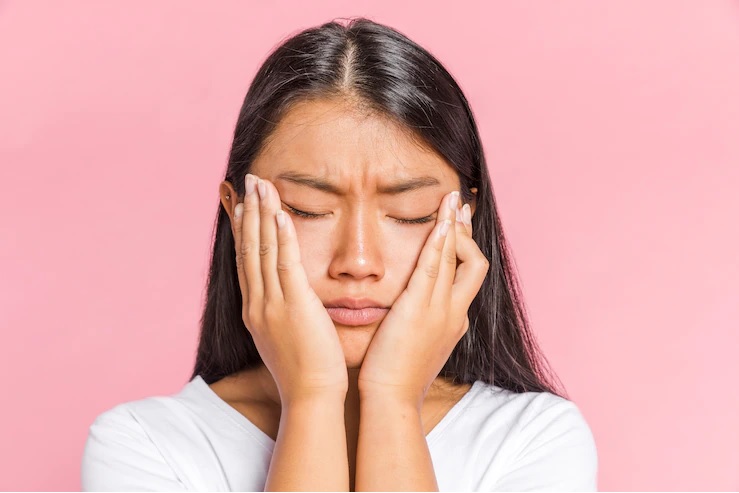 Sometimes the actual culprit behind the smudgy eyes is not your mascara itself, and it's mainly caused by your over-hydrated eyelids. I believe that excessive oil excretion can cause the mascara to bleed on your cheeks and upper eyelids. So, I shall tell you how to control the oil. First, you can wash your face with a gentle cleanser to remove the oil. Alternatively, you can also skip using moisturizer on your eye area to reduce facial oil production.
2. Applying Too Much Eye Cream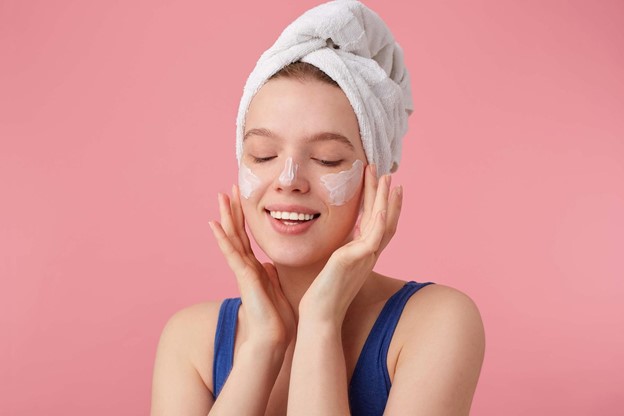 Do you know that eye creams contain oil that adds a great amount of moisture to your skin? Well, they are. It can rise upward towards the top area and will break down the formula of the mascara. This can cause smudging. To prevent this problem, you can save your formula-rich eye cream for your night-time uses.
In my case, I only apply a small amount of eye cream in the daytime. It works because my skin is naturally dry. If yours is oily, there is no need for extra eye cream if you want to use mascara. Moreover, it is also important to ensure that the eye cream seeps properly into the skin before applying your makeup.
3. Forgot to Prime Your Eyelid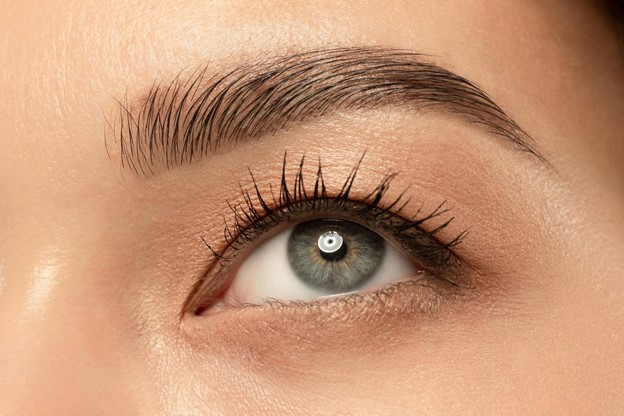 If you want to avoid any kind of smudges appearing on your upper eyelid, then applying the primer is non-negotiable. There are two simple ways that you can do to prime your eyelid. For example, using eyeshadow primer to help balance and control oil that can cause smudges in the eyelid area.
The other way that you can do it is to set your eyelids using translucent powder. After you applied your foundation, I highly recommend that you take a small brush to apply a light amount of loose powder all over the eyelids. Using this technique will help to absorb any excess oil, so the smudges won't ruin your eyeshadow.
Three Useful Tips to Help Remove Mascara Smudges from Under Your Eyes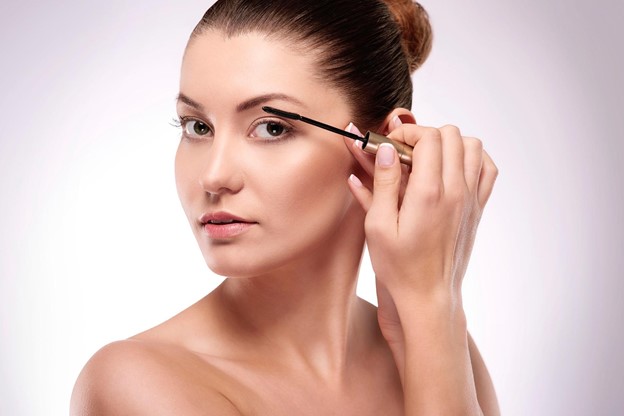 Using waterproof mascara might not be helpful enough to keep your eyes smudge-free. In some cases, mascara can still lightly smudge due to an uncontrollable amount of oil under your skin. However, you don't need to be panic because there are several things you can do to quickly remove mascara smudges under the eyes.
Here are some helpful hacks to remove mascara stains under your eyes in seconds.
1. Use Makeup Remover and Cotton Buds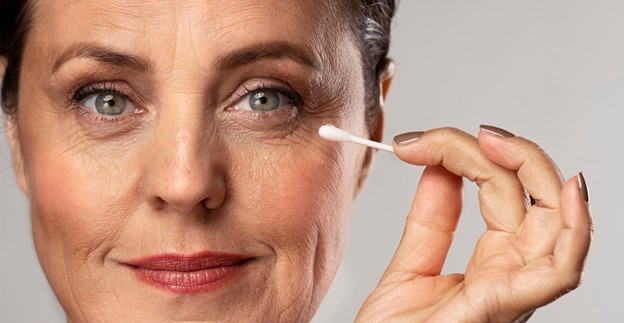 This would be the easiest way to remove the smudge without ruining your makeup look. Take a cotton bud, dip it in micellar water, and then gently scrape it off using the ends. Pro-tip: don't use oil-based makeup remover because it will make your mascara smudge even more.
2. Conceal It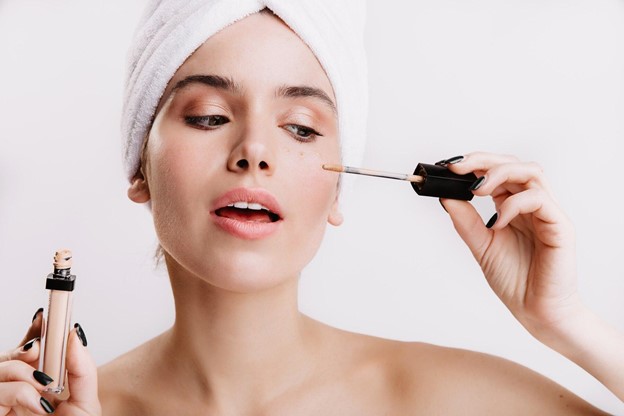 This will be the perfect hack to do if you worry about erasing your perfectly applied foundation, eyeshadow, and also concealer. Using concealer will help you erase black blobs under your eyes. All you need is a precise brush and full-coverage concealer. Simply use the small brush to cover it up, then set it with a powder and put on a little bit of eyeshadow. I usually do this trick when I'm in a hurry and can't be bothered to redo my mascara.
3. Apply Eye Primer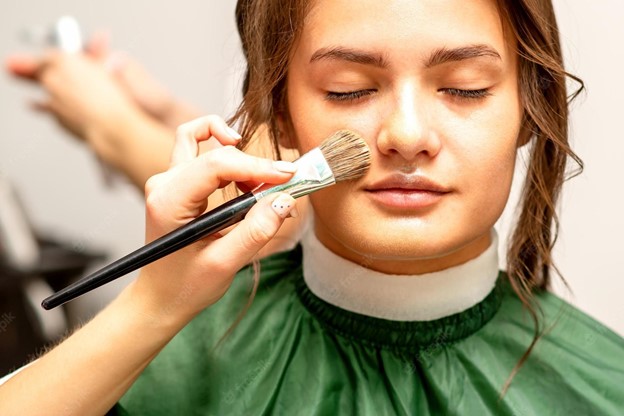 No matter how much you have smudges on your face, it can be simply wiped away with a primer. The good news is any brand, and any formula will work. Pour a little bit of primer on a brush or a make-up sponge and watch it wipes away the stain and leave you with primed skin that's ready for more makeup to go over that area.
It is also important to note that primer is not only useful in keeping your eyeshadows and eyeliner pigmented, but it also works in keeping your eye makeup from sliding off or creasing, as well as to prevent your mascara from leaving marks after hours of application.
4. Use False Lashes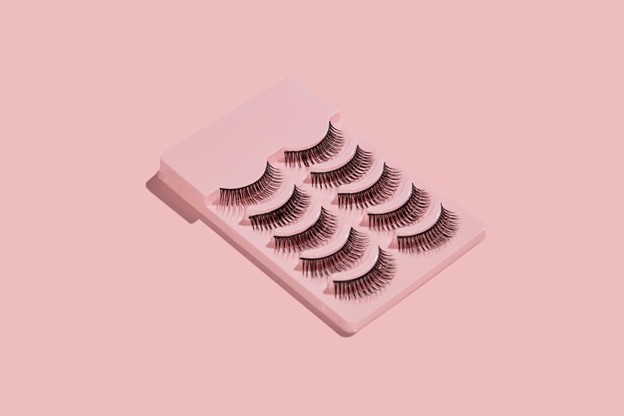 If you want a hassle-free solution, then this will be the best way to go. False lashes might be quite difficult to apply at first, but this stopgap solution is a perfect choice to have a finished eye makeup look without the risk of melting or smudging makeup. I really recommend that you explore this option as an alternative to mascara.
Five Ways to Prevent My Mascara from Smudging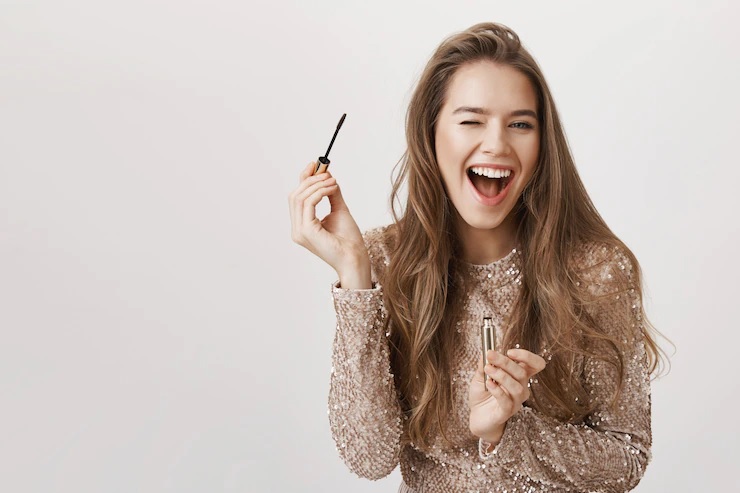 Surprisingly, it is still possible to achieve a clean, natural makeup look that is free from mascara smudges. Therefore, if you really want to avoid mascara stains, then you'll need to switch up your lash routine and ditch your budget for mascara.
Below are five simple ways you can do on how to stop mascara smudging under eyes.
1. Cleanse Your Face and Lashes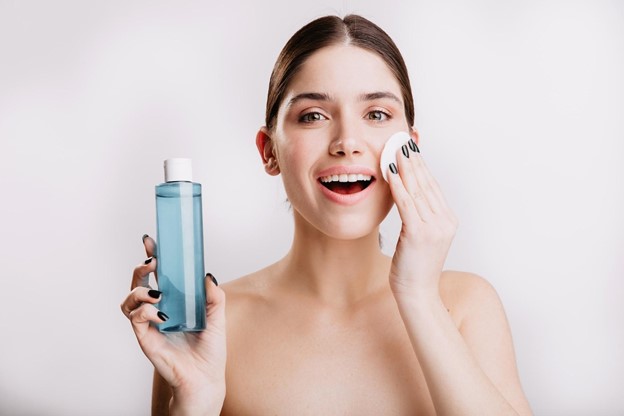 If you would like your mascara to last, then you should not apply mascara to dirty lashes. If your lashes still have some leftover mascara, they will more likely to create fallout once you apply more mascara.
Use a gentle cleansing liquid to completely remove any makeup traces all the way from your lashes, your eyes and continue to your eyebrows.
2. Apply a Good Amount of Primer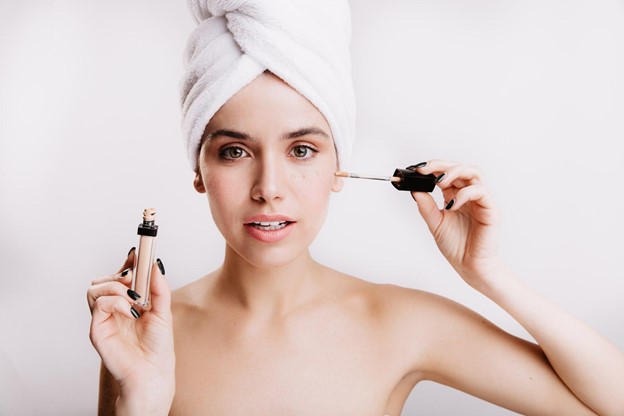 While using an eyeshadow primer to calm oily lids will help, bear in mind that any product you use to dry your eyelids will do exactly that, which is to dry the skin on your lids and potentially dehydrate it.
To keep your lids hydrated and smooth, use a rapidly absorbing beauty oil, unless your skin is particularly greasy. Make sure your beauty oil has thoroughly absorbed into your skin before applying your mascara.
Because hydrated skin produces less sebum, your mascara will be less likely to smudge against your skin.
3. Lightly Dust Under Eyes with Translucent Powder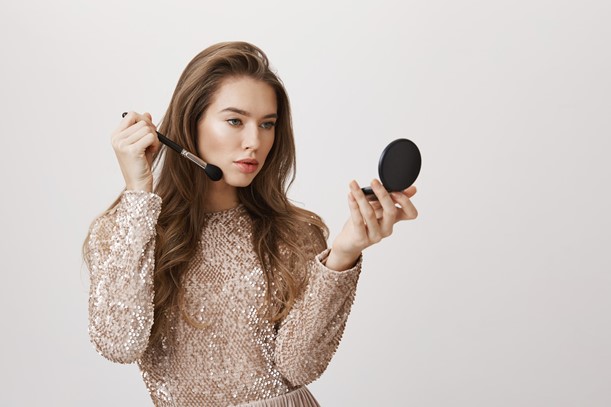 One of the mistakes that people often make when applying makeup is putting too much concealer and powder under the eyes. Not only resulting in panda eyes, it will also make the makeup look less natural.
Instead of using old-fashioned 'baking' methods, applying a thin layer of powder under the eyes will do the trick. This is mainly done to control the amount of oil in the eye area that is prone to smudge.
4. Use Tri-locking Mascara and Apply It Correctly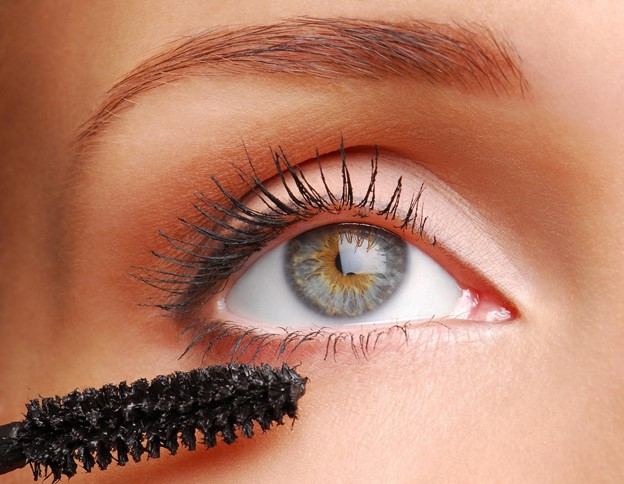 Tri-locking mascara is important to help mascara to get a grip. It will keep your mascara tight on your lashes without having to break or flake.
It is important to use mascaras that are composed of natural ingredients, which can easily bond with the lashes all day long without any polymers and also silicones. In addition, it is also important to make sure that the mascara you are using is chemical-free, because these components can be bad for your lashes, eyes and also the environment.
Mascara should only be used on the front of your upper lashes. If you think you'll need more than one coat, apply it solely to the tips of your lashes. Applying more than one application to the bottom lashes is not recommended. You don't need the extra volume under your eyes, and using too much product here could result in a mascara disaster.
5. Occasionally wipe your under eyes.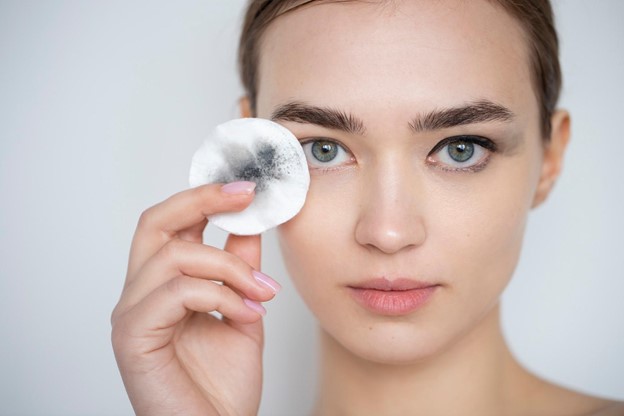 Avoid thinking about your mascara as if it were superglue. It's not good for your lashes, and it's not good for your eyes, either, according to ophthalmologists. Instead, you can utilize long-lasting, natural treatments, and last but no least, take better care of your eye-area skin.
If you're worried need to know how to stop mascara smudging under eyes, wipe or blot your under-eye region lightly with tissue several times throughout the day. This will help to remove any excess oil from your skin as well as accumulated mascara beneath your eyes. 
Moreover, you can also wipe the region right beneath the brow bone to avoid smudges near your brows.
Smudge-proof Mascaras
After knowing how to stop mascara smudging under eyes, let's jump into Smudge-proof mascara product. Some mascaras come with formulas that will not smudge easily. I personally have tried some of the following brands, and they do work quite well. They are more smudge-resistant compared to other brands.
L'Oreal Paris Voluminous Waterproof Mascara. You can always rely on the good ol' L'Oreal to provide you with good-quality mascaras. I love this particular product because of how easy it is to find and affordable. It is also effortless to apply and won't smudge easily. This mascara is bold, giving you naturally luscious-looking eyelashes.
Urban Decay Perversion Waterproof Mascara. This mascara is not as cheap as the L'Oreal one, but it does give you a premium result. If you want to thicken your eyelashes, this one will provide you with the right volume! The formula will stick to your lashes tightly, so it does not get smudgy even when you wear a helmet!
Ilia Limitless Lash Mascara. Now for those who want to curl their eyelashes, this mascara is the one to try! Just like Urban Decay, this brand is premium too. The formula is long-lasting and will give you the ideal volume and length! It also won't flake or get clumpy easily. The double-sided brush is easy to handle and provides you with precise application.
What is a tri-locking mascara?
One way to combat smudging is to choose one that features tri-locking mascara. It is a type of mascara that features extra coverage, three times the amount of regular mascara. Tri-locking mascara usually comes with a brush that features three rows of bristles. I believe that it gives you a thicker and more even coat, so it does not smear as easily.
Why does my mascara get smudgy in cold weather?
When it is cold, the air is usually dry. Consequently, your skin tends to produce more oil to moisturize itself. The oil may react negatively with the mascara and break the boding formula. As a result, the mascara will melt and begin to run down, creating smudges. Water condensation is a reason why your mascara gets smudgy in the winter. The water vapor in your breath may rise up and condense on your eyelashes, wetting them and melting the mascara.
How to combat oily skin around the eyes?
As I've said, oily skin around your eyes is part of the reason why your mascara gets smudgy. To prevent it from happening, you need to be able to control oil production. Some people do produce more oil, and that is okay. There are ways to solve the problem safely so you can wear your mascara without worry. One way to do it is to apply skincare that can reduce oil production. Some facewash is capable of this feat, so you should consider using one.
If you have dry skin and need to apply moisturizer, make sure that you wait before you put on mascara. Let your skin absorb the moisturizer first. Wait for at least 30 minutes to prevent smudgy mascara.
Conclusion
From knowing how to stop mascara smudging under eyes, preventing mascara smudges can be quite tricky, especially if you are new to makeup. I believe that with practice and experience, you can deal with this problem more effectively. Do not be afraid to try a new mascara, and do not be discouraged by mistakes! Finding out which mascara brand works best is part of the fun. Follow my tips above and see for yourself you effective they are in preventing mascara smudges!