You will most likely agree with me when I say that applying eye makeup can be annoying sometimes. For example, when your mascara refuses to give the expected result, that can ruin your day! Instead of getting the desired natural, long, and thick eyelashes, it sticks together and creates clumpy lashes. So, you might wonder, "why do my eyelashes stick together when I apply mascara?".
Worry not, for I have the answer to your question. In this article, I shall talk about how to prevent eyelashes from sticking together when applying mascara. Moreover, I also have some tips that you can follow to avoid getting your eyelashes stuck together when applying mascara. Plus, I have 6 products and 3 mascara recommendations to avoid clumpy eyelashes. Scroll down to know more!
Why do my eyelashes stick together when i apply mascara?
When applying mascara, you need to know when to stop. In my experience, applying too many coats of mascara to the lashes can cause mascara to stick together and create a clumpy look to the eyelashes. It is better to apply just enough coats to avoid clumpy eyelashes!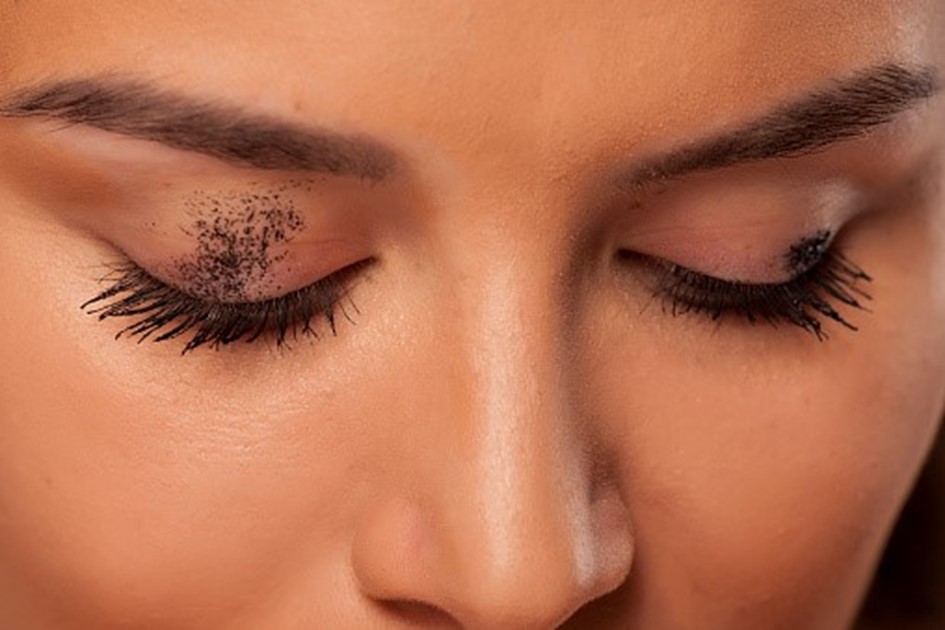 A mistake that a lot of people make before applying their mascara is not cleaning their eyelashes first. Meanwhile, mascara needs clean eyelashes to be able to work beautifully. Therefore, I suggest that you spend a little extra time at night cleaning your eyelashes.
Spider Legs Mascara Clump
When you incorrectly apply mascara, your eyelashes may stick together in a super hideous way. They'd look like spider legs! Instead of getting those luscious eyelashes, you'll get some creepy looks. This is why it is important that you heed my warnings. If you put on too much mascara, you'll get these spidery eyelashes. To remove the excess, you may use a small eyelash comb and start to brush it from the root to the tip.
Applying mascara can be very difficult if you are a beginner. If you do not have courage, your hand starts to tremble, and that will make the clump worse. Hence, I believe in practice. If you've never applied mascara before, I'd like to let you know that it is okay to make mistakes. You should confidently try it out and practice more!
Tips to Avoid Eyelashes Stick Together when Applying Mascara
Make Sure the Mascara is Not Expired
As I've mentioned, it's important to check if the mascara has not expired first. If the mascara has already expired, no tips or tricks can make the product work. Plus, you might get eye infections from using expired products. Take a picture of the expiration date when you buy a new mascara. Therefore, you won't forget the expiration date.
Clean the Eyelashes from Old Mascara
Mascara, especially waterproof ones, is one of the most complicated makeup to remove. But it's essential to clean the eyelashes from old mascara before applying new coats in the morning. Clean lashes will make the mascara application process more smooth, making your eyelashes beautiful and voluminous. Just take a cotton pad and soak it with oil-based makeup remover to gently clean your lashes from the old mascara. I highly encourage everyone to pay attention to their eyelash hygiene!
Again, it's important to know when to stop when applying mascara. Applying too much product to the eyelashes will make them clumpy, unattractive, and, well, just bad. Usually, I try to build the mascara slowly to avoid overdoing it, so you can follow this trick too. It's also important to check if there's too much product on the wand. If this happens, just swipe the edge of the wand to the container before applying it.
Separate the Lashes First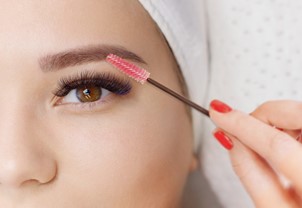 Sometimes, you need to do some preps to the lashes before applying mascara to avoid clumps. One of the simplest lash preparations that you can do is to brush the lashes using a clean spoolie. To do this, just take a clean spoolie and gently brush it from the root to the tip of the lashes 3 – 5 times.
Fixing Clumpy Mascara on Eyelashes
Sometimes, even though you've done all you can, your eyelashes still clump together when you put on mascara. If this unfortunate accident happens, do not panic! This mistake may still be salvageable. Usually, old mascara is the main reason why your lashes become clumpy. I'd like to remind you again that mascara typically only lasts a few months. If it is old, you should dispose of it.
Another way to avoid clumpy lashes is to find a mascara applicator that features spacious bristles. A good mascara brush will provide you with an excellent natural look, and your lashes won't clump!
Now before you apply your mascara, make sure that the applicator does not get too wet. Excess liquid will make the lashes clump together. On the other hand, a perfect wand would coat your lashes more evenly and make them more luscious! To apply mascara effectively, start from the root up and wiggle the wand gently from side to side. The slightly zig-zag motion will reduce the chance of clumping eyelashes!
Now, if you fail to prevent the clumping anyway, you can use a makeup remover pad! Remove the imperfect mascara quickly before they harden. Just wipe only your lashes, leaving makeup on your eyelid or undereye undisturbed. Wipe it from the root of the lashes in one smooth swipe! And finally, use a tissue or paper towel to pat your lashes dry. Then reapply the mascara from the root to the tip, just as I've mentioned. You should always close your eyes and place the wand above the lashes for an ideal result.
How do you keep mascara from sticking together?
There are some eyelash preparations that you can do to avoid eyelashes stick together. First, soak the Organic Cotton Pads with Clinique Remover Oil and clean the old mascara from your eyelashes. Next, take the Disposable Mascara Wand and brush the eyelashes gently. Coat the eyelashes with Essence Lash Princess mascara, but remember not to overdo it to avoid clumpy. Last, take the Lash Comb and gently brush the eyelashes.
What does clumpy mascara mean?
Clumpy mascara is the situation when eyelashes stick together when/after applying mascara. Usually, clumpy eyelashes happen when there are too many mascara products on the lashes. Mostly, people avoid getting clumps on their lashes because it can make their eye makeup look dirty, chaotic, and unnatural.
How do I make my clumpy mascara smooth?
There are some ways to make your clumpy mascara smooth. If it is caused by dry product inside the mascara tube, you can put 3 – 5 drops of Contact Solution into it. It will add moisture to the mascara and make them creamy and smooth again. But, if it's caused by the wrong application method, you can take the Lash Comb and brush the eyelashes until they smooth. These are the ways when you're wondering, "why do my eyelashes stick together when I apply mascara?", and want to make your clumpy mascara smooth.
What Are the Most Common Mistakes to Avoid When Putting on Mascaras?
After answering "why do my eyelashes stick together when i apply mascara?" now we can jump into it's common mistake to avoid on putting mascara. Based on my expertise, beginners tend to make the following mistakes when putting on mascaras:
Pumping the wand too much in and out of the bottle. Do not do that because it will make the mascara flaky and dry.
Forgetting to wipe off excess mascara on the brush before using it. You should make sure that there's no clump before you use the brush!
Using old mascara. I know that some of you do not wear mascara that often. As a result, you might be thinking that wearing leftover mascara is okay. You should absolutely avoid that! Dispose of your old mascara, and always check the expiration date!
Curling eyelashes after applying mascara. Again, you should not do that because when mascara is dry, your eyelashes will harden. Curling will break the shape of your less flexible eyelashes. If you want to curl your eyelashes, do it before applying mascara.
Using the wrong mascara in cold weather. I recommend that you should use waterproof mascara in winter to avoid smudging!
Applying mascara can be quite tricky! Sometimes, they make your eyelashes clump together. Instead of making you look prettier, clumpy mascara would ruin your look. To avoid them, you can follow my suggestions above, from using a certain mascara product to following a specific method.
The wrong application technique and moisture level may affect the end result of your mascara. However, just because your eyelashes stick together after applying mascara, it does not mean that your day should be a total ruin. Follow my tips and trick to avoid and solve clumpy mascara problems!