One of the most annoying things when applying eye makeup is when the mascara refuses to give the expected result. Instead of getting the desired natural, long, and thick eyelashes, it's sticking together and creating clumpy lashes. Sometimes, when this happens, you often wonder, "why do my eyelashes stick together when I apply mascara?".
Worry not, for we have the answer to your question. In this article, we talk about how to avoid eyelashes from sticking together when applying mascara. Moreover, we also have some tips that you can follow to avoid getting your eyelashes stuck together when applying mascara. Plus, we have 6 products and 3 mascara recommendations to avoid clumpy eyelashes. Scroll down to know more.
Why Eyelashes Stick Together When Applying Mascara
When applying mascara, it is important to know when to stop. Applying too many coats of mascara to the lashes can cause mascara to stick together and create the clumpy look to the eyelashes. It is better to apply just enough coats to avoid clumpy eyelashes.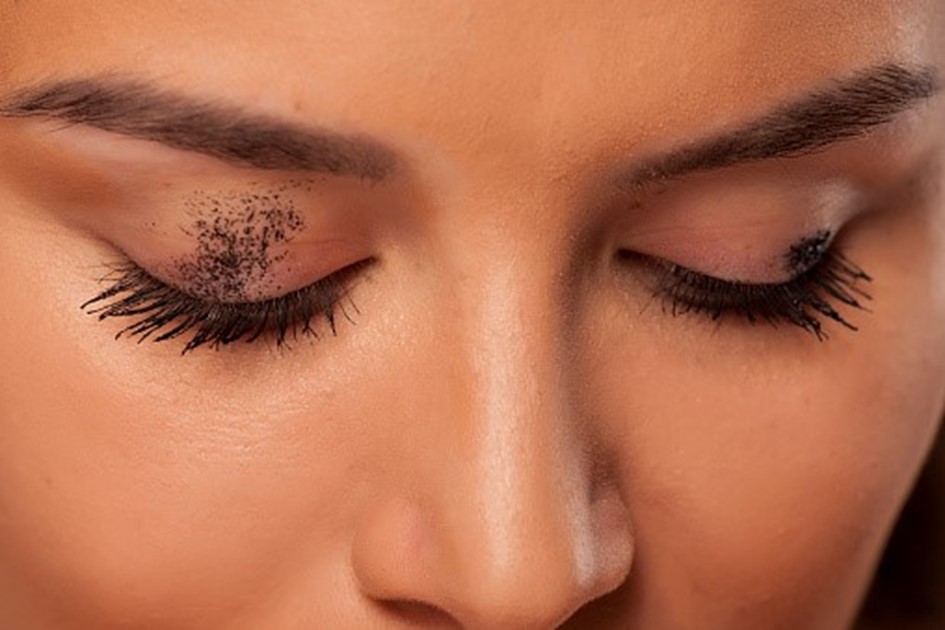 A mistake that a lot of people make before applying their mascara is not cleaning their eyelashes first. Meanwhile, mascara needs clean eyelashes to be able to work beautifully. Therefore, it is better to spend a little extra time at night to clean the eyelashes.
Tips to Avoid Eyelashes Stick Together when Applying Mascara
Make Sure the Mascara is Not Expired
It's important to check if the mascara has not expired first. If the mascara has already expired, no tips or tricks can make the product work. Plus, you might get eye infections from using expired products. Take a picture of the expired date when you buy a new mascara. Therefore, you won't forget the expired date.
Clean the Eyelashes from Old Mascara
Mascara, especially the waterproof ones, is one of the hardest makeup to remove. But it's important to clean the eyelashes from old mascara before applying new coats in the morning. Clean lashes will make the mascara applied smoothly to make eyelashes beautiful and voluminous. Just take a cotton pad and soak it with oil based makeup remover to gently clean your lashes from old mascara.
Again, it's important to know when to stop when applying mascara. Applying too much product to the eyelashes will make them clumpy, unattractive, and, well, just bad. Try to build the mascara slowly to avoid overdoing it. It's also important to check if there's too much product on the wand. If this happens, just swipe the edge of the wand to the container before applying it.
Separate the Lashes First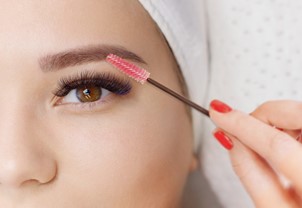 Sometimes, you need to do some preps to the lashes before applying mascara to avoid clumps. One of the simplest lash preparations that you can do is to brush the lashes using a clean spoolie. To do this, just take a clean spoolie and gently brush it from the root to the tip of the lashes 3 – 5 times.
How do you keep mascara from sticking together?
There are some eyelash preparations that you can do to keep mascara from sticking together. First, soak the Organic Cotton Pads with Clinique Remover Oil and clean the old mascara from your eyelashes. Next, take the Disposable Mascara Wand and brush the eyelashes gently. Coat the eyelashes with Essence Lash Princess mascara, but remember not to overdo it to avoid clumpy. Last, take the Lash Comb and gently brush the eyelashes.
What does clumpy mascara mean?
Clumpy mascara is the situation when eyelashes stick together when/after applying mascara. Usually, clumpy eyelashes happen when there are too many mascara products on the lashes. Mostly, people avoid getting clump on their lashes because it can make their eye makeup look dirty, chaotic, and unnatural.
How do I make my clumpy mascara smooth?
There are some ways to make your clumpy mascara smooth. If it is caused by dry product inside the mascara tube, you can put 3 – 5 drops of Contact Solution into it. It will add moisture to the mascara and make them creamy and smooth again. But, if it's caused by the wrong application method, you can take the Lash Comb and brush the eyelashes until they smooth. These are the ways when you're wondering, "why do my eyelashes stick together when I apply mascara?", and want to make your clumpy mascara smoothe.