Nothing is more annoying than having bits of flaking mascara on the face, and you probably wondering how to stop mascara from flaking quite often, too. One minute your eye makeup is perfect; lashes are long and voluminous, under eyes looking smooth and bright, eyeshadows are looking perfect. Suddenly, the whole makeup is ruined because of dark flaking mascara that smudges the eye and cheeks areas and makes them look dirty.
Everybody has had this annoying experience when dealing with mascara. Some are even still struggling with this right now. Fortunately, we do know how to stop mascara from flaking and ruining your makeup. We will give you the best tips to stop flaking mascara and give you 8 products to stop it from ruining your makeup. Keep on reading to know more!
What Causes Your Mascara Flaking
Mascara cannot work with wet eyelashes. It won't be able to grip the lashes properly. Not only flake, applying mascara on wet lashes will cause smudging under your eyes and clumps to the lashes that will make them look dark and chaotic. Make sure your eyes are dry first before applying mascara.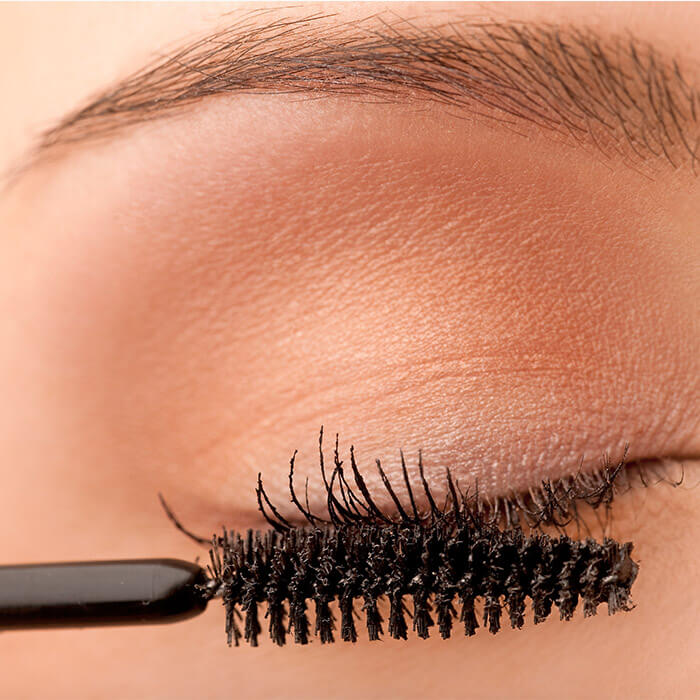 Since fiber-based mascara contains tiny fibrous pigments, it will surely flake underneath the eyes and cheeks. Fiber-based mascara will sprinkle some unwanted pigment on top of your perfect makeup. If you don't know how to clean it properly, it will leave dark spots and ruin a flawless makeup.
Take your time when coating your eyelashes with mascara. Applying mascara too fast with too much product on the wand is going to make your eyelashes flake. Plus, the mascara is going to smear around the eyes, too.
The older the mascara the dryer it will become. One of the reasons why your mascara flakes is probably because they are already old or even expired. Therefore, it is best to purchase a new creamy mascara to replace the old one. Using old or expired mascara might cause irritation and inflection to the eyes, so don't forget to check the expiry date when getting a new one.
How to Stop Mascara from Flaking
When coating eyelashes with mascara, it's better to do it slowly. Start from the base to the tip of the lashes. Don't forget to wipe excess from the brush, that way the mascara won't smudge everywhere. Then, when the lashes are a bit sticky, you can go back for the second layer. Remember not to apply too fast because the mascara will be flaking.
Since fiber-based mascara will leave flakes all over the eyes and cheeks, it is better to use waterproof mascara as the top coat. The waterproof mascara will lock the fibrous pigments to the eyelashes. That way, the fiber won't leave flakes anymore.
To restore the moisture in the mascara, coconut oil will do the trick. Add 2 – 3 melted coconut oil in the mascara tube and shake it until they're mixed. Then, you can use the mascara as usual. Coconut oil is also great to keep eyelashes healthy.
Usually, mascara flakes throughout the day because there is too much oil in the eye area or if they're still wet. To prevent this, swipe a bit of setting powder around the eye and eyelashes using a small brush before applying mascara. The powder will help to absorb the extra oil and water to stop mascara from flaking.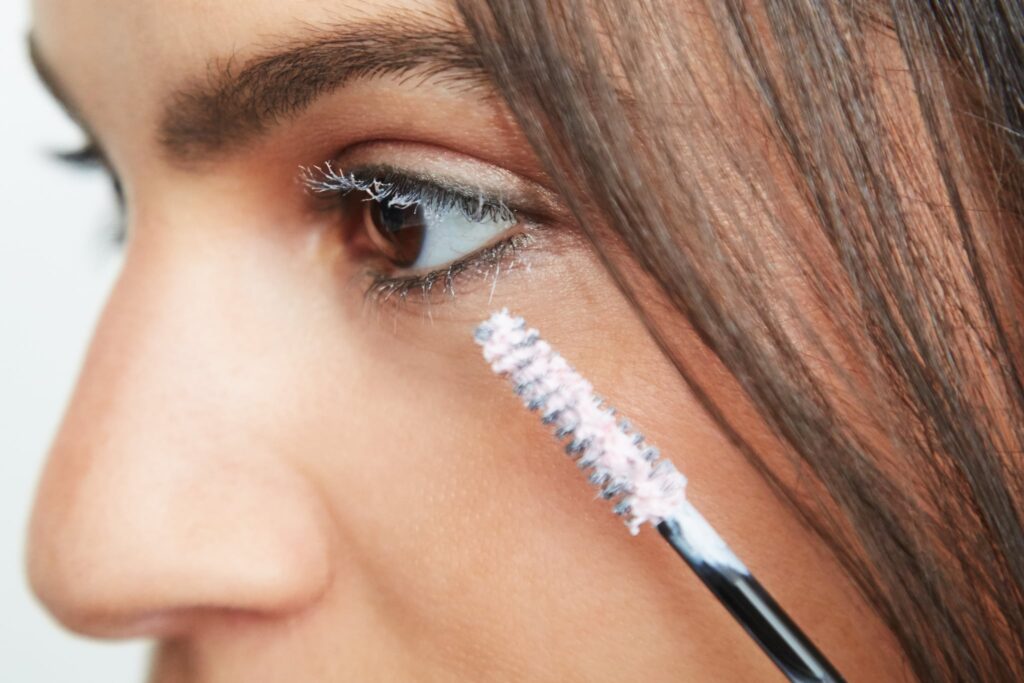 Lash primer can help mascara stay put. It can stop mascara flaking when applied to the eyelashes by prep the lashes and make them smooth. Some lash primers are also infused with vitamins and oils that are great for strengthening the lashes. Pick your favorite lash primer in store and apply them on the eyelashes before mascara.
When you pump your mascara, you actually ruin it faster. Pumping mascara caused air to flow inside the mascara tube. It will make the mascara dry faster and make it flaking and clumpy. Therefore it's better to not pump when you're using mascara.
No matter how much coconut oil you add to the mascara, it will be dry if you don't close the lid tightly. The air will flow in the tube and make the mascara dry, clumpy, and flake again. Therefore, it is important to double check if the mascara is shut tight after using it.
Why does my mascara flake under my eyes?
There are many reasons why mascara flakes under eyes. It could be because the mascara is old and already dry, or you are applying mascara on wet eyelashes. If it's caused by wet eyelashes, you can dry your lashes first using setting powder to prevent it from flaking. Another reason might be because you're using fiber-based mascara. Simply coat your fiber-based mascara with waterproof mascara after applying it to the lashes. With these products, you won't wonder how to stop mascara from flaking anymore.
What is the best mascara for not flaking?
The best not flaking mascara is the Urban Decay Perversion Volumizing Mascara. Not only will it stop flaking, the mascara will dramatically volumize and lengthen eyelashes. Plus, it has some ingredients to stimulate eyelash growth and nourish it. But, if you're into fiber-based mascara, L'oreal Voluminous X Fiber Mascara is a great choice. The mascara has double ends; one is the fiber mascara and the other is lash primer.
How do you keep mascara from getting dry?
There are some ways to keep mascara from getting dry. Try adding 2 – 3 drops of coconut oil to bring back moisture into it. Sometimes, the mascara is dry because you used to pump it before applying to the lashes. It is better to stop this habit before you ruin your mascara.  It is also important to check if the lid is closed tightly after using mascara.