Longing for long flirty eyelashes? Just like most women, you definitely dream of having thick and long eyelashes because it enhances your look from plain to dramatic in an instant. However, not all of us have the genes that make this possible. So how can you get that long fabulous Kim Kardashian lashes without using expensive eyelash extensions or falsies? The best fiber mascara can actually be the answer to that question.
When it comes to achieving that long lashes look, there are three options for women, which are mascaras, fake eyelashes or extensions. In this article, we're going to help you choose the best fiber mascaras on the market today.
How to Choose a Good Fiber Mascara
Choose a Mascara that Both Have Good Formula and Wand. Pick a mascara that has a good applicator as well as a good quality product. With a good wand, consumers can reach the smallest lash and control their stroke. With a good formula, consumers will get the best quality that doesn't smudge or flake even after hours of use.
Choose Brush Shape Based on Your Desired Look. Brushes can have different effects on the style of your lashes. If you want to emphasize curling and voluptuous effects, you may have to use curved brushes. Meanwhile for straight and narrow style, you'd want lengthening brushes. Fiber 3D's, on the other hand, will include 2 brushes that will provide you with the perfect finish.
Choose Formulas Based on Your Preferred Style. Lengthening mascaras are great if you're trying to achieve long lashes. These mascaras have dense bristles, which will allow you to have more mascara on the tips of your lashes. Meanwhile, waterproof mascaras will help to ensure the product won't smudge or flake on your face. Volumizing mascaras as their name imply helps your lashes achieve thicker and more full volume. This formula makes you look like you have very thick eyelashes, and non-clumping mascaras contain ingredients such as glycerin and silk extract that make for a more even application.
Top 15 Best Fiber Mascara Reviews
Mia Adora's 3D Fiber Lash Mascara is formulated with water and smudge resistant technology that's 100% clump free and stays all day. Made of natural nontoxic ingredients (never tested on animals), this fiber mascara is able to strengthen eyelash condition, offering healthy and safe eyelash growth. It is also paraben and SLS free, with non-irritating ingredients that make it suitable for contact lens wearers.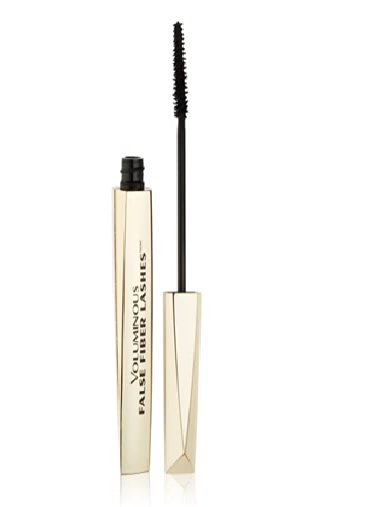 This false fiber lashes mascara is designed with superior sculpting fibers, which will make your lashes longer, thicker, and dramatic for daily or special use. It is used with volumizing technology for structured and curled mascaras. If you're vying for a more natural looking healthy lashes with impressive length, then this product is the best fiber mascara is for you.
The young focus 3d fiber mascara consists of transplanting gel and also natural fibers. It will attach itself naturally to your eyelashes. It will result in volumized, longer, and thicker eyelashes. Moreover, it is made of natural, hypoallergenic, and also non-irritating ingredients. Plus, this fiber mascara is highly suitable for sensitive skin.
Having the ultimate volume and extra length for your eyelashes are like dreams come true. Lash-o-matic fiber extension kit from Wet n Wild will give you a quick-drying primer and mascara with oh-so-black intense color. It comes with a lightweight formula, so you can have a faux extension lashes vibes while you just apply the mascara on it.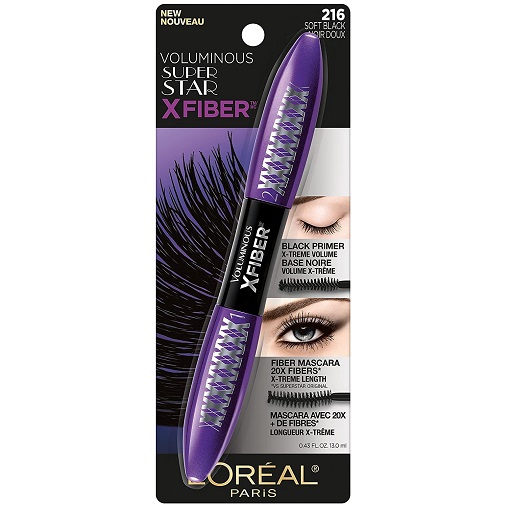 For the extreme volume and length, you will have a two step mascara system with this L'Oreal Voluminous x Fiber Mascara. You may apply the black mascara primer first for the intense volume, then you can add the fiber-infused mascara for 20 times longer eyelashes. This innovative volumizing formula for mascara and primer cannot be missed, especially if you are looking for the beauty product to turn your eyelashes stunning and mesmerizing.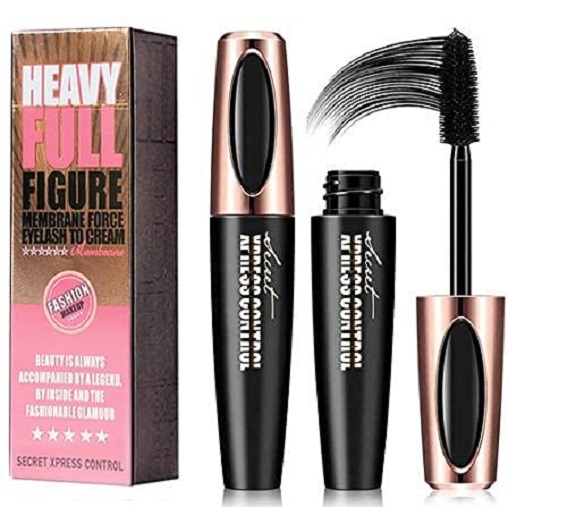 It is time to increase and add volume to your lashes instantly with this 4D Silk Fiber Mascara. You can get a glamorous look with this waterproof and smudge-proof mascara. Also, you will have no worry about flaking since your mascara will stay still on your lashes neatly. The ingredients are safe and sound for you who have sensitive eyes, because it contains no glue, hypoallergenic and non-irritating materials. As you come home, you may wash the make up easily with warm water and facial foam. 
Calling for the vegan enthusiast out there! You can have volumized and curly eyelashes with this fiber mascara from bareMinerals. The orange peel fibers and fortifying ingredients will definitely support you to have volumized and thicker lashes within 8 weeks. It is not only the ingredients which are vegan, but also the brush is plant-based with dual reservoirs for even application and maximum volume. Moreover, the mascara is water-resistant, with a flake-proof formula for a longlast impressive eyelook.
This mascara is buildable and flexible, so that it will never flake once you apply it on the lashes. Also, the texture is ultra-creamy while the brush will separate and define each lashes, so there is no clump on your eyelook. With this mascara, your lashes will not only be prettier, but also healthier since there are marine collagen and honey extract to nourish and protect your lashes.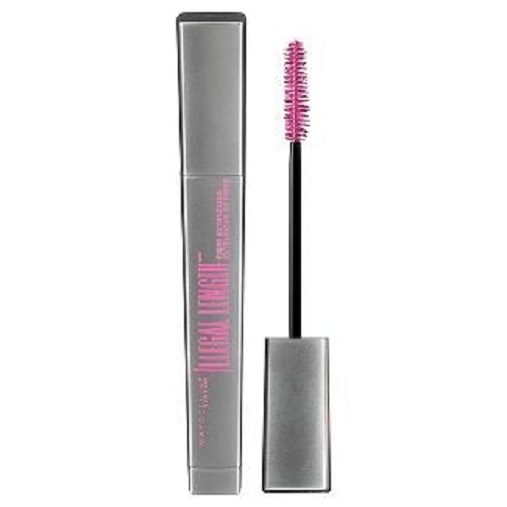 Lengthen and seal your eyelashes comfortably with this mascara from Maybelline. There is a fiber-fix brush to reach your lashes for the neat placement. Then, your lashes will be sealed to give you visible stretchy and volumized eyelashes after applying the mascara. Furthermore, the formula is flake-proof and easy to wash off once you come home.
Safe ingredients, unique brush, and not tested on animals. Honestly, is there any reason to not try the fiber mascara from Pixi? Guess not! The mascara is made of ultra-defining formula in order to enhance the maximum length for your eyelashes. Well, Pixi not only lengthens, but also strengthens and protects the lashes because the mascara contains vitamin E, panthenol and chamomile extract inside the ingredients.
A rich and pigmented color with fiber infused for longer and bold eyelashes that you always dream of! Simply by only applying the mascara, you will need no faux lashes, extensions, just fibers. It will keep your lashes stay still, defined, and the mega coat will enhance the lashes with its intense dark color.
Yes, it is a What The Fake, but the impact after applying this nylon fibers mascara is more than real! The formula is thicker than before in order to easier layering and building up your lashes. Although it is thick with a no-joke effect for your lashes, mascara from Essence is certified and acknowledged by PETA as a cruelty-free brand. So, for those of you who are also concerned about this movement, then get this mascara and you are free to say "WTF?!" after knowing how stunning your lashes will be.
Time to curl up your lashes easily from root to tip with the super-size PRO brush from Lorac mascara. The mascara will help you get visible longer and fuller lashes as you want. The nylon fibers will cling to your lashes as good as you wear faux extensions. For the softlens user, you still can get a beautiful eyelook safely with this mascara.
A 5mm long fibers to deliver the look of false lashes for ultimate length and extra volume that you can get every day. This mascara is enriched with a Crystal Elixir Powder for more intense color, while an olive oil derivative and natural waxes condition lashes. When you think it is only your mobile phone that has a 5G connection, say no more with this 5G brush! The brush delivers continuous volume and curls from roots to tips. You won't believe your eyes!
You will have extended lashes only by applying super sizer fiber mascara from Covergirl. The fiber formula delivers volumized and longer lashes. Also, it will define and separate the lashes, so it will look more beautiful for your eyes. The brush can reach even the small and shortest lashes that you have, so, no wonder it will be your favorite one!
Does fiber mascara really work?
Yes, with its fiber formula, your lashes will look longer, define, and fuller so that you can see the difference from before and after you apply it. Usually, fiber mascara has a two step system to apply in order to lock the mascara to stay neatly on your eyelashes. It depends on your preference since all of fiber mascara always offers the volumized and ultra long lashes.
What is the best fiber mascara?
As the beginners, you can try a mascara kit from Wet n Wild. It is a mascara kit, so that you can learn to apply mascara and the coat without having to feel confused since there are two step systems. It might seem to take time because there are two tubes that you should wear, but it helps you to get the best eyelook using fiber mascara.
Does fiber mascara damage eyelashes?
Fiber mascara contains safe ingredients especially for the sensitive eyes and softlens users, so there is no damage to eyelashes while you apply fiber mascara on your eyelashes. Beside, you can get a stunning eyelook while your lashes will be nourished and protected by its excellent ingredients.