Finding the best mascara that is easy to apply, lasts a long time, and is affordable can be tough, especially if you aim to use it every day. Korean cosmetic businesses have revolutionized the beauty market by offering a variety of one-of-a-kind, fantastic, and best Korean mascara products that are not offered anywhere else.
Korean mascaras were initially designed for Asians with short lashes in mind. This also means the Korean mascara wand has minuscule bristles that has the ability to capture and darken smaller eyelashes while curling them upward. Hence, it can instantly give the appearance of thicker and longer lashes.
Here are the best Korean mascara to make your eyelashes look flawless for everyday looks.
What is the best Etude House mascara?
According to beauty reviewers, Etude House has been in the Korean beauty industry for more than 30 years. The brand is famous for its line of mascara products that were mainly sold internationally. Here's the current No.1 Korean mascara on Amazon.
This Etude House mascara is the greatest straight lash Korean mascara on the market because it curls lashes like no other. Although using a curler is preferable, you can get away with missing that step if you use this method. 
Simply by looking at the wand, it is clear that this product is uniquely designed. It also has short bristles on one side and longer bristles on the other. Simply start with the shorter bristles and work your way up to the longer ones as you get closer to the tips. 
The only issue that this product has is the fact that it's quite difficult to remove because it's a waterproof mascara with a long-lasting formula.
Top 10 Korean Mascaras that Will Give You the Longest Lashes
Other than Etude House, South Korea also has some other high quality brands to offer. Here are some other recommended Korean mascara products that you might want to consider.
With this Korean mascara, lengthening your lashes becomes simpler and also quicker. In fact, even folks with short lashes will find it practical to use. 
It is, without a doubt, one of the best mascara on the Korean beauty market. It provides natural curls that can also be used to extend hair. The brushes are 1.5mm micro, which helps to extend the lashes and giving them an amazing amount of volume. There will be no more smudges or clumping after hours of use. This mascara is the only one that can create natural-looking eyelashes. 
If you haven't tried it yet, then you're seriously missing out. This Koran mascara comes in a variety of different colors, allowing you to create a variety of appearances.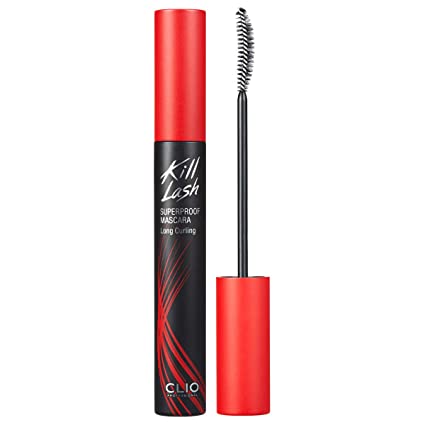 This mascara transforms your eyes into something spectacular. It comes in three different hues and three different sorts. Curl your lashes with an eyelash curler right before applying mascara for the greatest effects. It then keeps them curled for the rest of the day. It encapsulates each hair in a gel that not only adds length but also resists smudging. 
It's also relieving to see that it didn't clump or flake like most Korean mascaras. It doesn't have any problems with oily eyelids, too. However, you'll need a makeup remover to remove it at the end of the day.
For some users, Missha 4D mascara is often considered as a daily driver that is really nice to use. It claims that it is waterproof and also smudgeproof, but sometimes when you use it, you will have small crumbs under your eyes, but this is just a minor drawback. 
In terms of packaging,  the size is just right because it's not too long and not too small either. The spoolie brush, it's slim and a bit long, and for Asian eyes, just right to cover small eyelashes. In double application, the mascara is able to give a curly, long effect as well as the right volume. In terms of formula, Missha 4D mascara doesn't clump easily, hence resulting in really natural looks.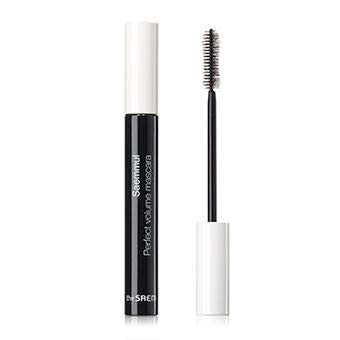 The best Korean mascara for short lashes is this Saem Saemmul Perfect Curling Mascara. This is one of the best Korean mascara that makes it simple for you to add length, volume, and curl to your lashes. 
So, if you want the most natural-looking mascara, look no further. At the same time, your lashes will appear thick and natural. What we love about this mascara is that it gives your lashes an instant boost for a dramatic impression. The brushes have a little curled curl that makes lifting the lashes easier. 
Short lashes can also benefit from Korean mascara. This is an absolute must-have; it's like a magic instrument for creating flawless lashes. Other mascaras don't even come close to this one when it comes to achieving a natural effect. 
Some of us have straight eyelashes that are difficult to curl. If it sounds like you, then it means that you'll enjoy this mascara. This not only lengthens each hair, but it also volumizes the lashes by fanning them out. Adding a second coat gives a more noticeable change without becoming clumpy. Moreover, the brush has just enough bend to manage bottom lashes but not too much. 
The mascara is waterproof and prevents smudge on oily skin. It also keeps the curl by applying a gel coating to the hairs. This substance sticks on your face even in the worst conditions, and you'll need makeup remover to get it off. 
This next Korean mascara claims to have a long lasting curl that can last up to 10 hours. Without the curler, it makes the lashes up. Plus it doesn't make the panda eyes that make the mascara leave flakes, rub or get wet. It doesn't clump if you apply multiple layers, too. This mascara also has fiber, which makes the eyelashes look long. The shape of the spoolie is a bit big, but it's still comfortable to wear and doesn't drench when applied. 
The packaging is in the form of a cream paste, and it's not hard, so you have to be careful when you put it in your bag because of the risk of dents. In addition, this mascara is also equipped with a serum to treat eyelashes to keep them healthy.
The Korean mascara contains tiny microfibers that provide tremendous volume to the eyelashes. It doesn't feel heavy or artificial in any way. For hours on end, the lashes keep their curl and resist smudging. However, the only disadvantage we discovered is that the mascara takes a long time to dry.
Furthermore, the mascara is mostly removed with warm water. So if you're in a rush, you may need to be patient or use makeup remover.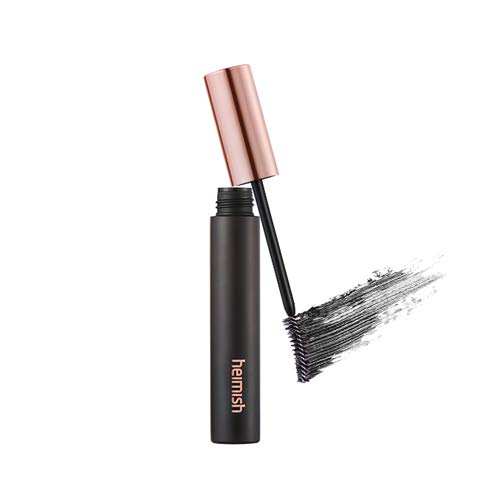 The Heimish Dailism Smudge Stop Mascara holds your lashes in place flawlessly. This mascara has a curling wand for easy application and to transform your lashes into curled lashes. You may wear the mascara without worrying about smudging or clumping thanks to the water-resistant composition. Furthermore, the flake-free mascara adds volume and luster to your lashes.
This mascara is deeply pigmented and would be the icing on top of hours of full-face beauty work, as it only needs one or two coats to make your eyes pop. It does all of the job, including lifting, curling, and also thickening, in order to meet your requirement for extreme definition. People will undoubtedly like the sight of naturally thick lashes that defy gravity all day. The combination of natural components like bamboo extracts and vitamins that naturally lengthen lashes appealed to us the most. Moreover, one important thing to note is this product is also cruelty-free and free of a variety of hazardous substances that could cause allergic responses. 
However, this Korean mascara also has one downside. If you use too much mascara by accident, the formula can clump. So, make sure to dust off the excess from your wand or wipe it away from your lashes with a tissue before applying another layer of mascara.
Widely known as lengthening mascara, it lengthens the lashes while adding density to them. However, the only disadvantage to this product was the fact that it can't curl the lashes, so you have to use the lash curler if you want a curly look. The formula was thin as it tries to achieve a natural look, so in order to volumize you have to apply a minimum of two coats. It is also not very pigmented and good for everyday use. The mascara also remains smudge proof and can be easily removed by gentle makeup remover. The applicator wand is very simple as well. Plus, the bristles are also having a great shape to avoid spidery look on your lashes. 
When it comes to choosing the best Korean mascara, there are a few factors to keep in mind. There's a reason why Korean mascaras are so acclaimed. They're smoother, more volumizing, and better at curling lashes. This is because Korean mascaras are made specifically for Korean women, and Koreans have lashes that are shorter and straighter. In addition, they live far longer than individuals in the West. Hence, most Korean mascaras are volumizing, waterproof, and long-lasting because of this.
To begin, you have to decide if you want a volumizing or lengthening mascara. There are different formulas for different functions. If your lashes are shorter, you may want to use a volumizing mascara to help them stand out. Otherwise, a good lengthening mascara would suffice. 
After that, think about the ingredients you want in your mascara. Hyaluronic acid and marine collagen are excellent for keeping lashes moist and healthy. If you want a more dramatic effect, then black waterproof mascara is usually the best choice. 
Finally, consider how simple you'd like your mascara to be to apply. Some formulas can be difficult to work with, so start with something simpler if you're new to Korean makeup.