This article will help provide helpful tips and guides for those of you who needs to know what eyeshadow goes with black dress. We will also provide some recommendations of best products to buy, so that you won't look dull or sucking the life out of your skin.
Black dresses have always been a symbol of timelessness, class, and chic. Simply put, they're never out of style. It signifies elegance and flattery, yet at the same time, sophisticated and worthy of respect. On the other side, it also hides the perception of the mass of your body. Women (or men!) who wear black dresses lead a colorful life, whether you choose to wear them without anything, or by expressing creativity through accessories, jewelry, and ofcourse, makeup!
What eyeshadow goes with black dress?
Black dress goes easily with any other color of eyeshadow, as long as you do not overdo it. It gives the chance to experiment with different colors ranging from subtle, to nude till bold finish. Below we have listed some of the best eyeshadow styles you'll commonly associate with a black dress.
Peachy Eyeshadow Look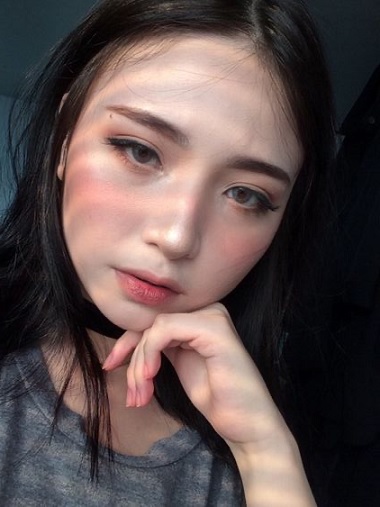 The peachy eyeshadow look is without doubt one of the best makeup looks that you can nail with black dress every single time. Its simple and innocent look will provide a nice complementary addition to your elegant black dress. Plus, it is very easy and simple to do. If you are looking for a simple, everyday go-to makeup look that doesn't take too much time, then this look is for you. 
Below are some of the recommended products to achieve this peachy eyeshadow makeup look.
Achieve the natural peachy look by L'Oreal Paris Paradise Enchanted Scented Eyeshadow Palette. Consisting of magical light and infused with fruity scents such as rosy nudes, bronzed ambers, cream ivory, and other pinkish coral colors to mix or just as stand alones that fits different skin tones. This palette also includes a helpful guide with instructions to create four different paradise enchanted eye makeup looks.
Hide your dark circles or dark spots around your skin with the Hanskin Rosy Blemish Cover. This product embraces the skin in a rosy cream touch and spreads evenly throughout your pores without any creasing. This product is perfect to use before applying your favorite concealer.
Soften your eyes with the touch of Total Temptation Maybelline Eyebrow Pencil. This product will let you achieve the ideal peachy makeup look by a few strokes of it. The color provides a soft brown touch and defines your brow naturally through its teardrop tip. It goes very well not only for natural makeup looks, but also for dramatic ones as well. Application is just as easy as applying it, with just the help of a gentle makeup remover or Micellar water.
What's a peachy makeup look without a touch of a peach blush to offer you an all-day radiant glow? The Maybelline Fit Me Blush delivers just that, and more. The final touch of this blush will truly enhance your skin. With the help of your black dress, it will definitely gives a seamless incandescent appearance.
Aesthetic Brown Eyeshadow Makeup Look​​
The best thing about achieving this aesthetic brown eyeshadow makeup look is that it will never be dull. When paired with a black dress, it just stands out even more. The color brown is a combination of all primary colors, which gives freedom for a wide range of palettes and makeup products to work with to achieve this look. Below we'll show you some of our recommended products to achieve this look.
A simple product that we highly recommend to nail the aesthetic brown makeup look is Urban Decay Naked 2 Basics Eyeshadow Palette. This product is skin tone friendly, highly pigmented, and highly blendable, comprising 6 neutral matte shades ranging from light and cool brown to deeper and warmer brown hues. From serving simple base or even dramatic eye looks, you can achieve them easily with this paraben-free eyeshadow palette.
Not many people realize how important a bronzer is to achieve a sculpted look, and here we are to tell you that this is just as important to include in your makeup routine as you would a foundation. Bronzer gives a natural sun-kissed look to your face and gives it warmth. With the NYX Medium Matte Bronzer, it also gives you a gleaming and defined look. It fills beautifully to the hollow parts of your face, and best part, this product is cruelty-free!
Give your eye a dramatic edge by touching it up with an eyeliner. It's totally up to you if you want to do it, but if you want to give your eyes a lasting emphasis, we would highly recommend NYX Epic Ink Waterproof Liquid Liner. This eyeliner creates an exceptionally pretty cat eye wing look without any smudging.
Nude Makeup Look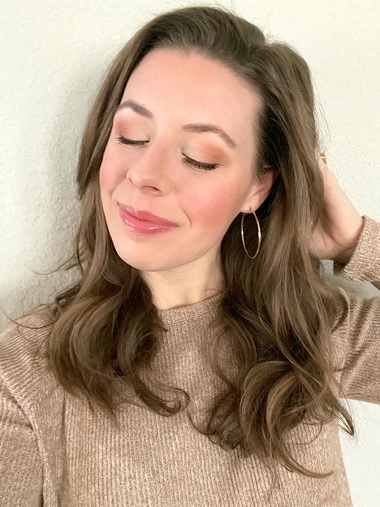 In your search to know what eyeshadow goes with black dress, the best makeup to support that is to go with a nude eyeshadow makeup look. This makeup look is done by giving subtle, natural touches of makeup to your eyes. In simpler words, the nude makeup look uses skin-tone inspired shades. Below are some of the recommended products to make this look happen.
If you are unsure of your skin tone and don't want to go through the hassle of picking which makeup product you should use for your type of skin, then the Nude Mood Eyeshadow Palette is the product for you. With 9 Nude shades to play with, it contributes warm-toned neutrals that hug your skin no matter the tone. One review of this product mentioned how it is a great product for beginners.
A nude makeup look calls for lightweight, seamless, yet can still hydrate your skin type of products, and this is why the CC+ Nude Glow Lightweight Foundation + Glow Serum with SPF 40 belongs to the list. Not only does it provide medium coverage, it also hydrates and gives you sun protection while doing so. It also contains a key ingredient which is niacinamide that helps brighten skin and prevent dark spots, as well as skin roughness and reduce large pores.
Bring out the best of your natural lashes with the New York Lash Discovery Mascara by Maybelline. Made of natural and simple, hypoallergenic formula, it's very black and pigmented color will lengthen and define your natural lashes. It will create a simple bold push to compliment your eyes naturally. This mascara is simple to use, and building volume might need a few more strokes than usual to enhance your lashes.
Rainbow Eyeshadow Makeup Look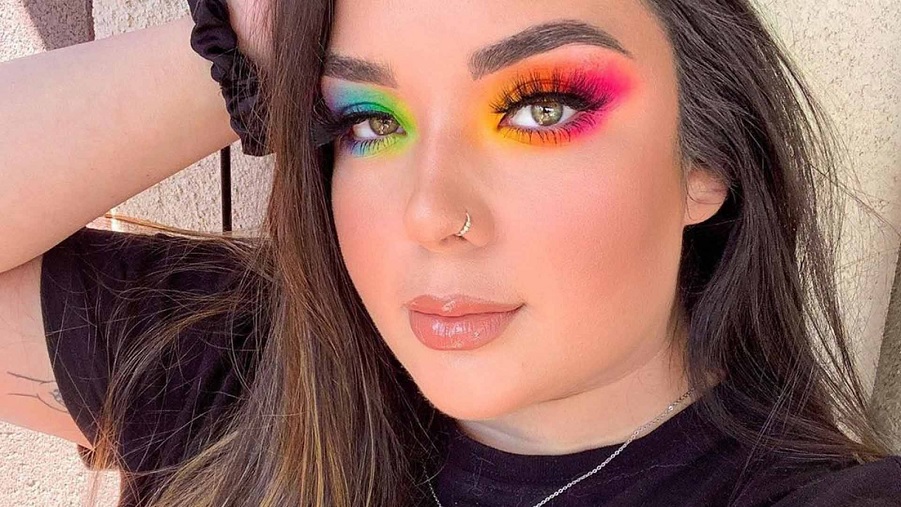 Another way of creatively expressing your creativity and beauty that goes terrific with black dress is the ultimate rainbow makeup look. Though working with colorful shades may be intimidating, it is a great way to experiment and to express yourself. Here are some of the best products to use for a rainbow makeup look.
To present the rainbow look and deliver your confidence in full-swing, a proper coverage of your dark spots and blemishes should be done first. With the NYX PROFESSIONAL MAKEUP Born To Glow Radiant Concealer, it offers medium coverage with a luminous glow, professionally sculpt and contours the tight corners of your face, and ultimately boost your radiance.
The Tropical Eyeshadow Palette by Docolor serves as a perfect product to play with rainbow colors. Consisting of 18 matte and 12 shimmery colors for shadows, and bronzer as well as highlighter to perfect the rainbow makeup look. The application is smooth, with an even spread and velvety finish. It is also a waterproof palette with high quality ingredients that is very safe for your skin, so you don't have to worry about wearing it all day.
Give your eyes some precision color with the 15 Colored Eyeliner Pen Set, which also acts as a lip liner, an eye shadow, and eyebrow pencil. And if it finishes, worry not because it can be refilled again. Lock this look with a finishing setting powder to dramatize your rainbow makeup look.
End your rainbow makeup look with a few locking strokes of Megaglo Highlighting Powder by Wet n Wild. The buildable formula sits weightlessly in your skin and blends effortlessly to your makeup no matter the brand. Also packed with vegan nutrients such as Vitamin E, Murumuru Seed Butter, Shea Butter & Argan Oil that helps nourish the skin.
Jet Black Smokey Eye Makeup Look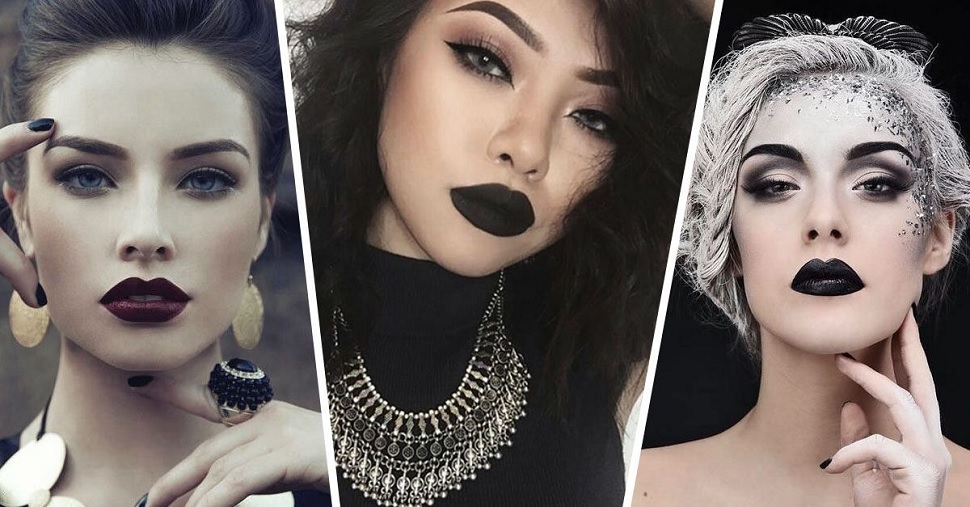 When it comes to know what eyeshadow goes with black dress, we can always count on a dramatic look of black makeup on a black dress. Deep dark colored lips, with dark, smoky eyes will have people look at you in amazement. Whether you want to add an emphasis to your eyes with a touch of eyeliner, or your favorite dark eyeshadow palette, we've got you covered with our recommended makeup list to go with it.
Rock your eye makeup game with highly blendable and intensely pigmented Covergirl truNAKED Eyeshadow Palette. Consisting of 8 shades ranging from matte to shimmery gray and creamy white with dark neutrals, which you can play around with to create the ultimate smokey eyeshadow look.
If you want to avoid the hassle of doing an eyeliner and eyeshadow separately, well, be relieved to know that you can do it all at once with the Kohl Eyeliner by Laura Geller. Unlike other eyeliners, this one gives a soft lining and gives you a natural look compared to liquid or gel eyeliners. However, it might smudge fairly quickly for people with oily eyes as this product contains oil. If you ever do want to go for a fine line, just use the sharpener included in the cap and twist slowly. We definitely recommend this product!
Most people find it difficult to search for the right eyebrow pencil. Some eyebrow pencils give too pigmented color, making it look too thick and resulting in a look resembling a clown. This should never happen if you want to achieve a proper makeup look, which is why we recommend the Precisely, My Brow Pencil Waterproof Eyebrow Definer. It transforms your undefined, shapeless brows with just a few light strokes with its soft and defined pencil.
The Estee Lauder Sumptuous Extreme Lash Multiplying Volume Mascara creates an eyelash extension to your lashes without actually doing it, resulting in a bigger, wider, and sexier eyes. Formulated with three high-volume fibers with a mousse-light base to fortify your lashes for a bolder look, and conditions them with the Lash-Advancing Vitamin Complex. However, it is not waterproof, so it might not last long.
Seal your jet black makeup look with the Super Lustrous The Luscious Mattes Lipstick. The formula is lightweight and silky, which glides in your lips just like that. It doesn't feel heavy despite being a matte lipstick, and it is infused with agave, moringa oil, and cupuacu butter to give your lips a plush and plump finish.
What Lipstick Goes with Black Dress?
It's true that black dress goes amazingly well with any color of lipstick, because by the end of the day it's your choice that will make you feel most comfortable and confident in delivering. Here we compile the best lipstick products that will ultimately flatter your black dress even more.
Best Overall
The best lipstick that we recommend no matter the shade of black dress, no matter the occasion, is the Colour Riche – Sugar Plum by L'Oreal. The lipstick is rich in color and provides extra hydration and nutrients from Omega 3, Vitamin E, and Argan oil to keep your lips soft and taken care off so you don't have to worry about chapped lips for the rest of your day.
Best Clean Lipstick
Look no further if you are searching for a lipstick that doesn't only look good for you, but contains a lot of lip health benefits in the long run! The BareMinerals MINERALIST Hydra-Smoothing Lipstick is a non-toxic, chemical-free product that provides full coverage of color while improving your lip at the same time. It is free of parabens, phthalates, formaldehyde, chemical sunscreens, oil, tar, microbeads, and triclosan. But the best part is the key ingredients, which are cold-pressed sea buckthorn to nourish and moisturize your lips, and olive oil extract for an intensified color.
Best Semi-matte and Plumping Lipstick
Nowadays, Korean products are starting to enter the western spotlight due to their high-quality products with environmentally friendly formulas. One perfect example of this is the Peach C 4Season MLBB Lipstick. Made with selected ingredients to form incredible colors, you will instantly fall in love with it. This lipstick gives a semi-matte touch while also plumping your lips without giving any creases or wrinkles to the finish. Proven to last all day long, while still giving the natural look you need for your special or day to day occasions. Not to mention peach color compliments the black dress tremendously.
Best Long-Lasting, Matte Lipstick
To achieve the black metal, gothic chic look to go with your black dress, you will need a lipstick that provides a matted black lipstick, and here we recommend the NYX Liquid Suede Cream Lipstick – Alien shade. This lipstick has a high-impact and heartstopping matte effect, with a super pigmented formula that is infused with avocado oil and Vitamin E that won't make you uncomfortable when wearing it.
Should Your Eyeshadow Match Your Dress?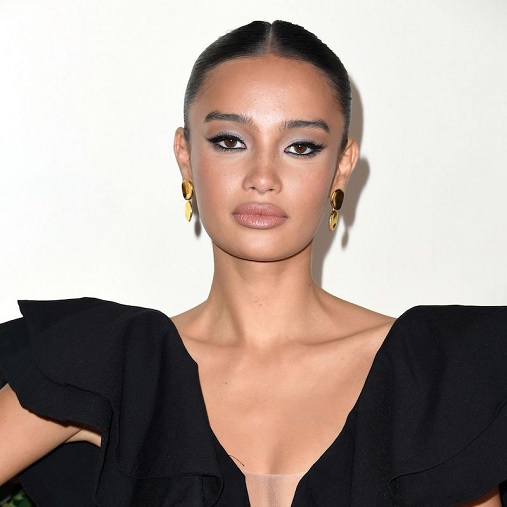 No, your eyeshadow should not match your dress. The creativity and freedom to mix and match the colors is entirely up to you! There are, however, a couple special ones already mentioned before here that are guaranteed to give you the perfect combination.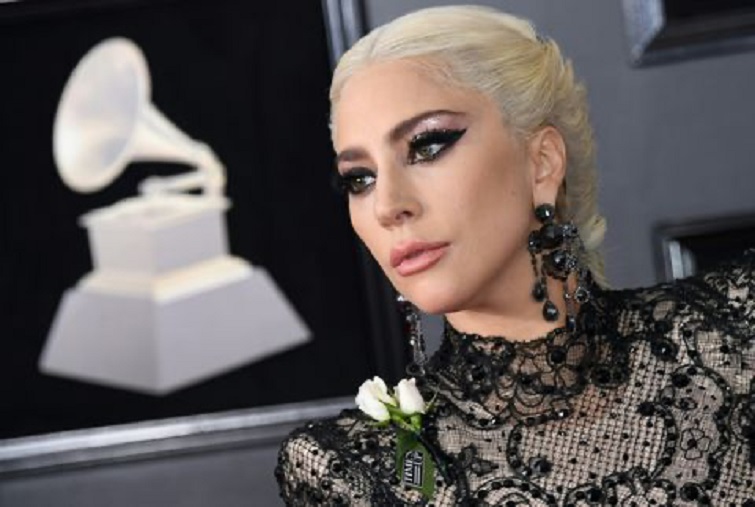 The beauty in makeup is that there are no rules, so go out there and experiment, you might just produce your own signature look that people will absolutely compliment you for!
Does Brown Lipstick Goes with Black Dress?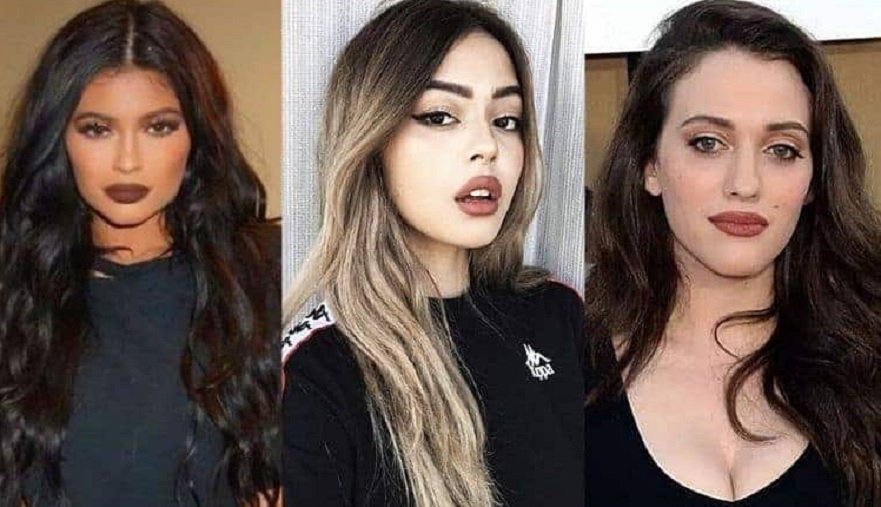 Yes, brown lipstick goes amazingly well with black dress, and no one can say otherwise! Whether you opt for a lighter shade of warm-tanned shade of brown lipstick, or the deep hickory shade, these combinations are foolproof. The brown lipstick will never go out of trend as it is one of the most-used shades in the market, whether for everyday use or even rocking the red carpet look.