If you're wondering about how to apply mascara to get the best result, there are certain steps that you need to follow. Certain tips and tricks will help to lengthen and thicken your mascara, no matter what brand you wear. To get the perfect results, it's also better to combine your ways with the best mascara because some types of mascara brushes make a lot of difference. 
Whether you've been in the game for a while or are a beginner, I have the best tips and tricks on how to apply your mascara like a pro and to make your lashes fluffier than ever. Plus, I also have a list of mascara recommendations that will make it easy for you to achieve falsies-like lashes. So sit tight and enjoy the ride!
Let's look back and see if you have covered all the basics on how to apply mascara properly. These steps are what professional makeup artists always recommend, and I've tried them myself to a satisfying result! Whether you're new at this or have dived in for some time, these steps will definitely guarantee you the most flawless lashes of all time.  
Some people seem to think that this step is not as important as the others, but you shouldn't. Making sure your lashes are clean and dry is one of the keys to applying your mascara smoothly. There are a couple of reasons why this is important but first and foremost is for sanitary reasons. Mascara will stay on your lashes and get really close to your eyes. So if your lashes are dirty, there will be bacterial buildup that can be harmful. Other than hygiene, think of this step as a way to prepare the canvas before you start painting!
The next step to apply your mascara is to curl your lashes using a lash curler. This will help your mascara to stick better to your lashes, as well as to lift your lashes. For this step, always remember to choose a lash curler that has the best shape and size to ensure peak results. Investing in a quality lash curler is not a must, but it definitely makes a difference. 
Step 3: Prime your lashes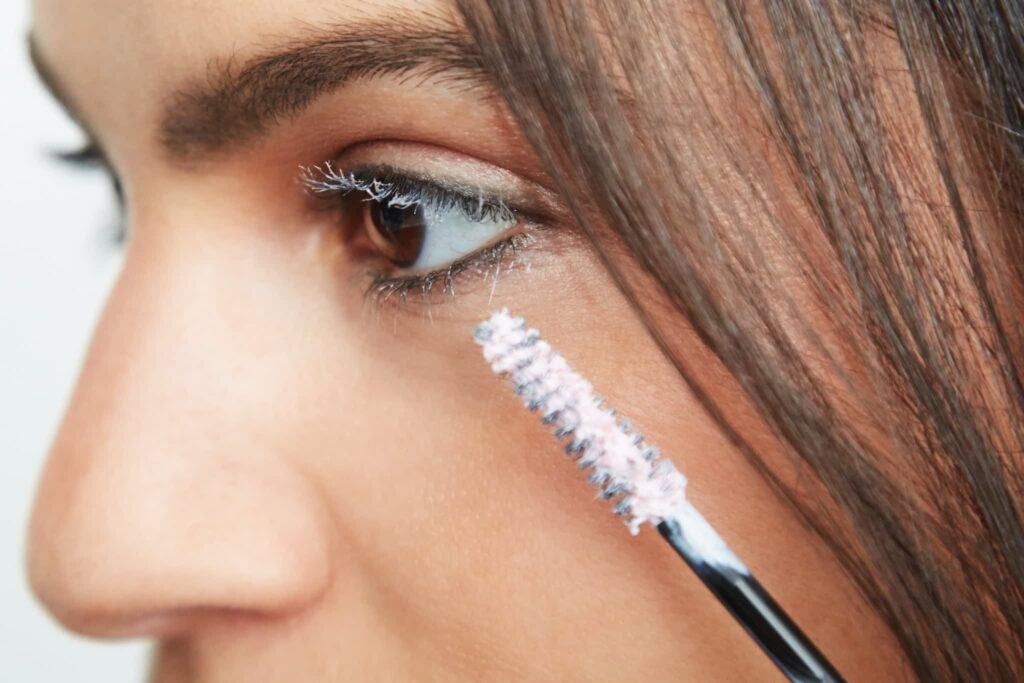 If you want to get the maximum effect, priming your lashes is a step you shouldn't skip before you apply your mascara. This can help thicken and lengthen your mascara tremendously. If you plan to wear color mascara, a white lash primer will help bring out more color payoff. Swipe once or twice and wait for the primer to dry completely before going to the next step. However, if you prefer a more natural finish with your mascara, you can skip this step. 
Step 4: Apply your mascara from root to tip of your upper lashes
Take your favorite mascara and get prepped to coat your upper lashes first. Start swiping from the root of your lashes and as you go up, wiggle the wand of your mascara to coat all individual lashes. Repeat this step to get the level of thickness you desire. Use the wand vertically to reach the inner and outer parts of your lashes so that all hairs are coated evenly.
Step 5: Apply your mascara to bottom lashes for a more defined look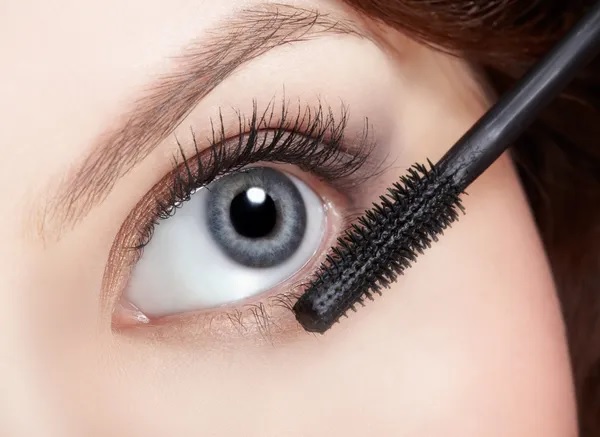 While you're at it, don't forget to coat your lower lashes as well. Since the hairs are way more delicate than your upper lashes, hold your wand vertically and use the product on the tip of the mascara wand so that your lower lashes don't appear clumpy. Do this same technique as you do on your upper lashes: from the root to the tip.
Step 6: Clean any smudges
If you have smudges around your lids and eyes after you apply your mascara, don't worry because they tend to happen anyway. You would want to wait for them to completely dry as you don't want to smear wet smudges all around. Once dried, take a cotton bud and apply a bit of makeup remover, then press on the smudges to dissolve them. Wait for a few seconds and start wiping in small sections and voila!
5 Pro Tips to Step Up your Mascara Game
If you're wondering how to make your mascara game even better, there are several simple tips that you can add to your mascara routine. I've always done these tricks whenever I need to be at my top game. These steps really make a big difference. Here are 5 tips on how to apply mascara like a pro:
Warm up your lash curler. Warm your lash curler with your hair dryer or dip it in warm water and wipe before use. Warm curler lifts your lashes better and the lift will also last longer. 
Blink while you apply your mascara

. Doing this a few times is the key to getting the volume quickly. Be careful if you're wearing eyeshadow as you might get some product on your lids.

Wipe off excess product.

While taking out the product from the tube, wipe it off on the edge of the tube before applying it to avoid clumps.

Apply translucent powder between coats.

This will help make your lashes appear fuller. Use a small, fluffy brush to get a thin layer of the powder.

Invest in better tools and mascara.

It's better to invest in quality tools than ridiculously priced mascara, but remember: you get what you pay for!
How to apply your mascara naturally?
You can apply your mascara naturally by avoiding mascara buildup. The key is to only flick once or twice to get a natural finish. You can also skip several steps like priming your lashes or using a lash curler. To achieve this, you will need a mascara that has a short brush and doesn't dramatically lengthen or thickens your lashes in one stroke like Heimish Dailism Smudge Stop Mascara. 
What is the correct way to apply mascara?
I believe the correct way to apply mascara is to pay attention to cleanliness. Before using it, you need to make sure that your lashes are clean and ready to go. You should also curl and prime your lashes first. Start applying the mascara from the root to the tip and apply vertically using the tip of the wand on the edges so all your individual lashes are coated evenly. 
How do you use mascara for beginners?
For beginners, use your mascara after you prime your lashes to get a fuller look easily. Use the primer the same way as you would wear the mascara, and apply your mascara starting from the root and wiggle the wand as you go up to the tip. If you have a lash curler, you can also use it before the primer so that your lashes will appear curled and lifted. 
Do you put mascara on top and bottom?
Yes, you need to apply your mascara on top and bottom lashes for a more defined look. For your bottom lashes, I suggest that you hold the mascara wand vertically and only use the product at the tip of the wand to reach your bottom lashes and go from the root to the tip. While for your top lashes, this vertical wand technique is useful to coat your inner and outer lashes of the eyes.
Now that you've learned how to apply mascara like a pro, it's time to try it for yourself at home! To be able to apply it properly, along with following the correct steps, you'll need a lot of practice. There is no need to be afraid of making a mistake because you can always undo your mascara. The first stroke is always the hardest, but I believe that once you overcome it, you'll be more confident in your life!