There are so many steps to a makeup routine; it's often overwhelming. It's hard to know which steps are necessary and which step can be skipped. Eyelid primers often don't make the cut, which is a huge mistake. Finding the best eyelid primer could transform your makeup application.
Eyelid primers can make or break a makeup look; it's just a matter of finding the right one. Think of your eye makeup as painting a wall; you wouldn't dare skip the primer because you know it will give you more pigment and apply smoother. Eyelid primers work the same way!
Why You Should Use an Eyelid Primer
Have you ever come across your reflection halfway through the day and noticed your eyeshadow and eyeliner all gathering in your crease?
We've all fallen victim to watching all the work we've done on our eyes disappear throughout the day. Therefore, here's how an eyelid primer can help you avoid that.
The best eyelid primer is guaranteed to stop anything from gathering in your crease, because it will keep your shadow right where you applied it for the entire day.
A primer is going to absorb any excess oil on your lids that might tamper with the pigmentation of the shadows. An oil-free base allows you to get the most pigment possible out of your shadows.
Smoother Application: Eyelid primers work to not only keep the makeup on your eyes all day long, but they also allow them to apply better. The same way that oil-free lids help get the most pigment, they also give you a smoother base to apply the shadow on.
The smoothness an eyelid primer gives you can help you get an even application of shadow, but most importantly it takes all the legwork out of blending! Blending eyeshadows onto a matte base is guaranteed to give you better results!
Top 15 Best Eyelid Primer Reviews
The Thank Me Later Eye Shadow Primer by Elizabeth Mott works to keep your eyeshadow on all day long. It will completely absorb any and all excess oil on your lids and leave you with a smooth base. This formula is actually waterproof, so it works perfectly to avoid any oils from forming and tampering with your eyeshadow. This easily makes it to the top of the list as the best eyelid primer; we just love the longevity of it!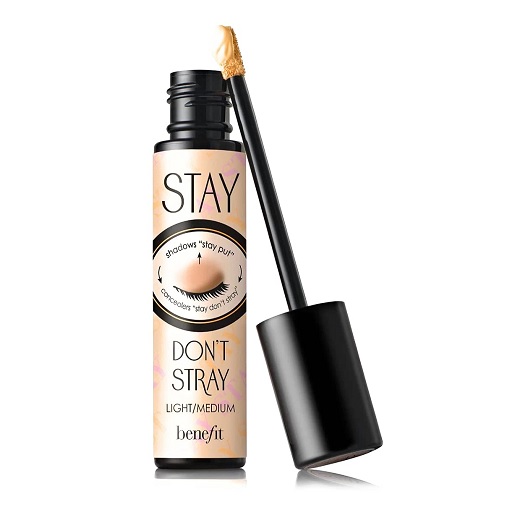 While this primer is not the strongest regarding longevity, this will wake your eyelids right up! The Benefit Cosmetics Lemon Aid Color Correcting Eyelid Primer is a yellow cream, the yellow works to counteract any darkness or discoloration on your lids. A color corrector and base in one is perfect. This product works to neutralize your eyelids and leave you with a clear base. Its formula is very creamy, and so it's really easy to apply to the lid. However, once this dries it's there to stay!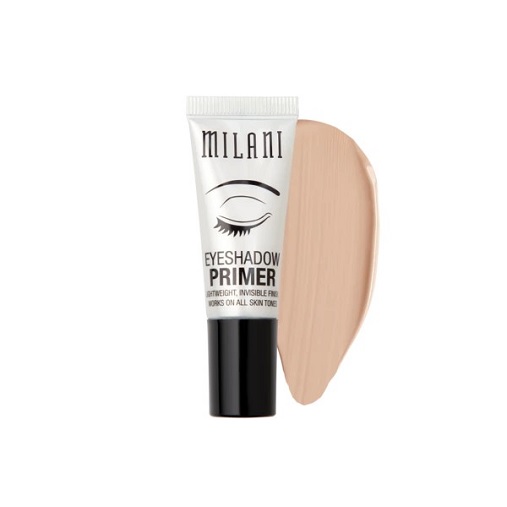 This primer works to intensify and extend the wear of any eye shadow. It can transform any shadow, cream or powder, to an extremely long lasting one! The formula is one of the best we've seen in terms of longevity, this really will keep your shadow on for well over 8 hours. What's so great about this primer is that it's really lightweight and dries down to nothing; it appears completely invisible and just works as a barrier between your lids and the eyeshadow.
Lasting eyeshadow color you can enhance with this eyelid primer. This primer will stay all day and all night without leaving the greasy feeling. Eyelid primer from Bare Minerals is suitable for contact lens users as well. With size 0.10 Oz, the offered price is pretty worth buying. It is time to maximize your eyeshadow colors with this best eyelid primer for lasting makeup you can use.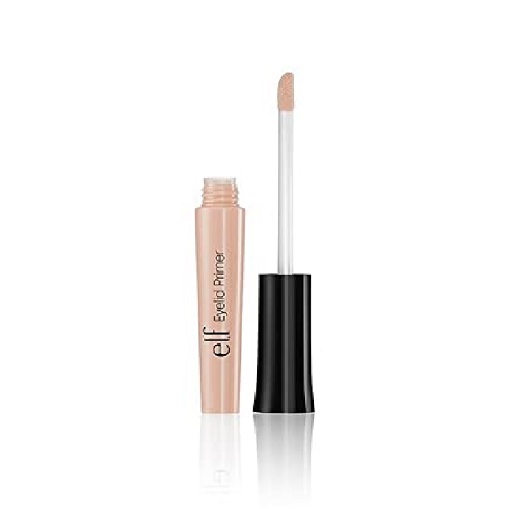 When you are craving for a beauty product with a very affordable price with a no joke quality, then you have to grab this eyelid primer from e.l.f cosmetics. The primer provides smoother skin of your eyelid, and the eyeshadow will far from creasing. Moreover, the formula is lightweight so it can be absorbed by your skin instantly for a more comfortable feeling after wearing it.
An ultra luxurious lid primer to get the perfect canvas on your eyelid. This lid primer has a creamy formula that will easily glide on for a flawless lid instantly. Even without applying the eyeshadow after the primer, you still can have natural looking eyes. The soft focus pearls helps blurring the fine lines and discoloration on the lids. Choose the shade that you need for your skin tone with the best price you can get now.
If you are looking for a quick drying primer, the Balm – Put A Lid on It will be your best eyelid primer for lasting makeup. This primer is designed to give the boldest looks and incredible staying power for your eye makeup. Also, the ingredients will create the smooth skin to ensure the shadow will stay still. Moreover, you will never disappoint with the packaging product from the Balm. The classic enthusiast must be in love.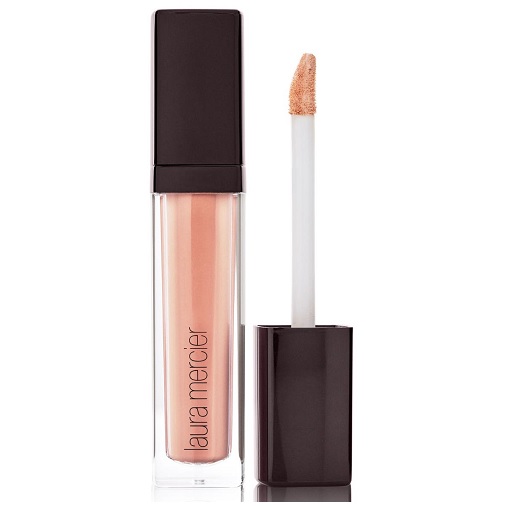 This is not an ordinary eyelid primer since this versatile cream can create the perfect canvas before you put on the eyeshadow on the lids. It is named as versatile cream since it will help you to prevent the creasing of your eye makeup, and the eyeshadow color will pop up beautifully once you apply it. If you wonder about the coverage level, this primer comes with a medium coverage formula to hide the redness, veins, and discolorations. So that, you can wear it alone for an even tone of your eyelid.
The key for a long wearing and bold eye look is primer. Yes, you can have a striking eye look yet silky and smooth by applying the eyelid primer from Morphe. Moreover, this one offers a waterproof and will last for up to 12 hours. No worry that your eyeshadow will fade since the formula of Morphe eyelid primer will make your shadow stay neatly. Guess this is the best eyelid primer for lasting makeup, especially with the price at no more than $11.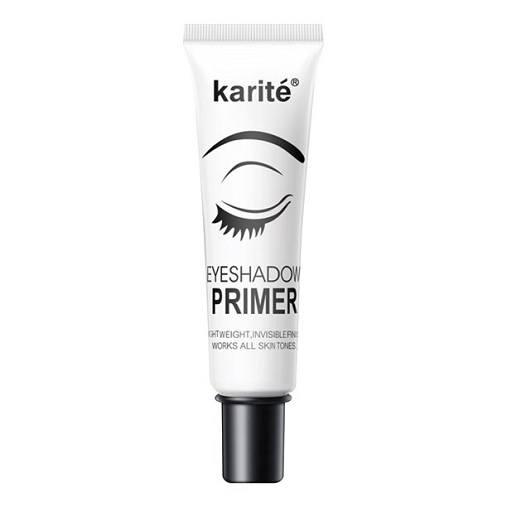 This eyelid primer is what oily skin needs since it is effective to control the oil and shiny makeup effect. Also, you can use it as a face concealer because it has a light texture to cover the flaw on your face, such as fine lines and puffy eyes. Blend it easily before you wear the eyeshadow. No worry it will stick to your makeup since it creates the best canvas of your lids. The small and portable packaging will let you do the makeup wherever you want.
It is time to lock up your eyelook to stay still for a day long by applying this lid primer from Cover Girl. It is a crease-free and water-resistant formula so that the color of your eyeshadow will still look vibrant and vivid. No smudging or fading as well. Also, you can apply this primer easily since there is a handy applicator tip then dab it gently with your finger or beauty blender.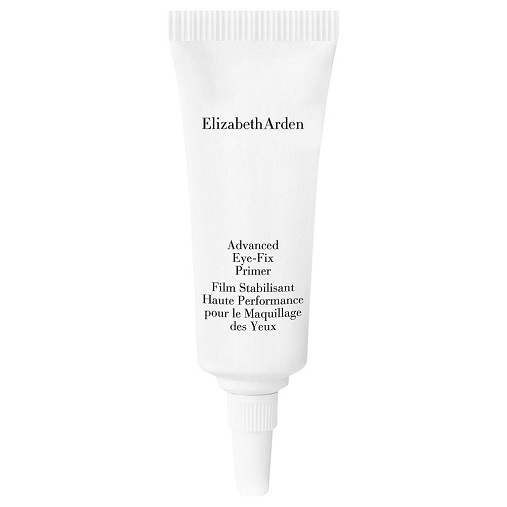 The Eye Fix Primer from Elizabeth Arden is effective to make the eyeshadow stay put on the eyelid. Therefore, you can get the fresh color longer with no creasing and fading. Also, the formula is blendable and you can layer the eyeshadow instantly. For the allergic person, this one is allergy and clinically tested as well.
Beauty products from Etude House are always good for the beauty enthusiast. It offers the integrity for a longer wearing for your eyelook. It gives sustaining power to prevent the eyeliner and eyeshadow fade, or crease. Also, you can apply it to get the flawless eyelid since it can correct the wrinkles and fine lines. The smooth and soft dry to touch makes you realize that this is the best eyelid primer for lasting makeup.
This eye primer will ensure your makeup does not budge throughout the day, allowing for long wear. By applying this primer, you can have a natural airbrushed look at a glance. Talking about the texture, it as an ultra-soft texture glides right on for optimal application and fills in pores for the smoothest appearance possible. Your eyeshadow will always look vibrant and stunning a day long with this primer that is made in Italy. The price is still reasonable too, so no worry for the over budget for this best eyelid primer for lasting makeup.
Ensure maximum pigmentation and 24-hour makeup, this primer knows what you need for the eyes. Moreover, it is a crease-proof and sweat-proof to prevent the eyeshadow color fade,thus, it is great for humid days or summer days. This eyeshadow primer is formulated to be the perfect base for your flawless style. Vegan people will love this beauty item since it is made of natural material and never tested on animals. And it is suitable for sensitive skin too.
What kind of primer do you use for eyelids?
Liquid eyelid primer is the most common primer to apply on your eyelid. You are not allowed to apply the face primer to your eyelid since the texture and ingredients are pretty different. Moreover, the eyelid has softer and more sensitive skin. So, you can use liquid eyelid primer to create the best and flawless canvas before putting on the eyeshadow above.
Is eyelid primer necessary?
Yes, it is necessary to apply eyelid primer before using eyeshadow. The eyelid primer will pop the color of your eyeshadow. Also, it helps you to get the flawless and silky smooth lids if you want to have a natural look without any shadows. Eyelid primer will blur the wrinkles, dark spot, and discoloration of the lid.
Which eye primer is best for oily eyelids?
BareMinerals eyelid primer is best for oily eyelids. There is no greasy feeling at all after applying the primer to your lids even after you add the shadow color on it. The price is always affordable and the packaging is suitable for you who works mobile and want to put makeup on wherever you go.