There are some makeup styles that are best to pair with a blue dress and brown eyes. You can choose to apply this makeup according to occasions or activities that you are about to do when wearing a blue dress.
For formal or fancy parties, try to do glam makeup looks. Glam makeup will enhance facial features and also turn you into a classic beauty when attending formal parties. Whether you are doing a bold and smokey glam or soft glam makeup look, stick to brown, gold, copper, or bronze eyeshadows so they will not clash with the eye and dress color.
For office day, try the dewy makeup look. It is a newly popular type of "no makeup" makeup look. Dewy makeup will make your face look healthy, youthful, and glowing without using tons of makeup products that will clog your pores. When you choose this style, soft pink colored cream blush and lipgloss are the perfect color of makeup for a blue dress and brown eyes.
Meanwhile, for more laid-back activities, you can try the pastel makeup look to bring color to your relaxing day.
Makeup Look for Brown-Eyed Ladies when Wearing Blue Dress
Brown-eyed ladies have it easy when doing their makeup since most colors suit their eyes perfectly. However, some makeup looks are just better for them, especially when they wear a blue dress. These makeup looks can make them look beautiful, fresh, glowing, or even trendy when paired with their favorite blue dress.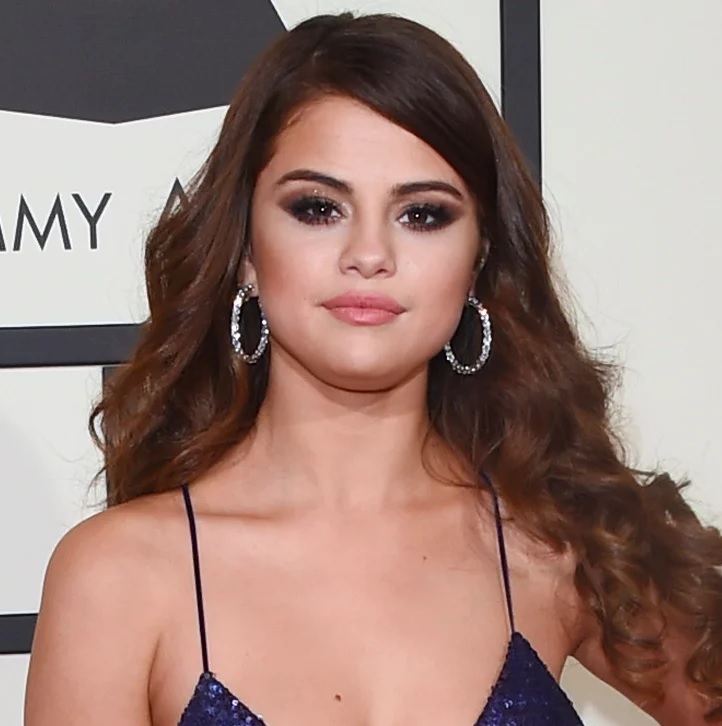 Smokey Glam makeup is the perfect look for brown-eyed ladies who are ready for a party or attending formal events. The smokey eyeshadow will make you look bolder and bring more attention to those beautiful brown eyes.
Since most smokey makeup uses black and brown eyeshadow, they will look great when paired with a blue dress and brown eyes. Also, nude, pink, red, or berry-colored lipsticks are some of the perfect colors to complete this look. 
If you want to look fresh and youthful when wearing your favorite blue dress, try the popular dewy look. A dewy look is all about making the skin look radiant, glowing, and also smooth. Thus being said, if you do not have great skin does not mean you cannot create this look. 
If you have dry skin, for example, can use a stick highlighter on the cheeks before and after applying foundation to create a healthy glow-from-within effect on the face. Meanwhile, oily skin should use powder highlighter only after foundation to avoid looking oily after a few hours. Finish this look with lip oil that will make your lips shiny and juicy. This is definitely the best makeup that'll look lovely combined with a blue dress and brown eyes.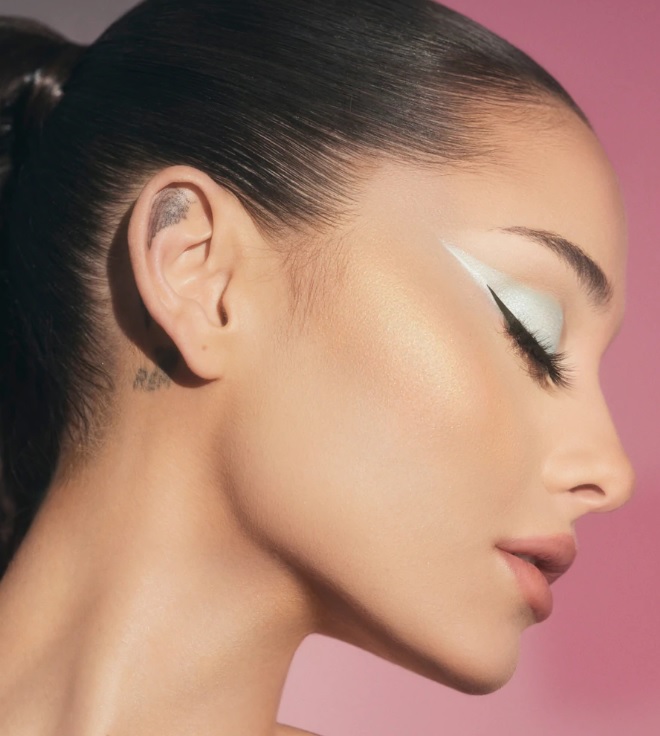 When you want to look trendy while wearing a blue dress, I recommend that you try the pastel makeup look. This makeup trend that gained popularity over the past few years is easy and fun to do when you want a pop of color without looking too heavy on makeup.
The pop of color is focused on the eyeshadow, then you can complete this look with winged eyeliner, thick mascara/fake lashes, light blushes, and also nude lipstick. Pastel eyeshadows in the color purple, blue, pink, yellow, and green will make brown eyes look stunning.
The soft glam look is perfect when you want your makeup to look naturally beautiful when wearing a blue dress. To create this style, it is important that you blend the makeup products into the skin since the key is to look natural without any harsh lines.
Some eyeshadow colors that look great for brown eyes, when doing a soft glam look, include copper, bronze, rose gold, blue, and also rose gold. For lips, you can use lip gloss on top of the lipstick to make them look plump and shiny.
Makeup Products for Your Blue Dress and Brown Eyes
I believe these makeups will suit your style! They offer excellent pigmentation that will help you to level up your appearance.
1. Too Faced Pretty Rich Diamond Light Eyeshadow Palette
The first thing that you need to work on will be the area around your eyes. Eyeshadow is a great way to conceal the folds, dark spots, and blemishes around your eyes. Use the color combination that I've explained above. As for the palette, you can count on Too Face's eyeshadow!
This eyeshadow delivers a complete package, containing 16 light colors in matte, glittery, and shimmery shades. If you need to get that soft glam, smokey, or that dewy makeup style, the palette will suit you. The cashmere, fancy, light brown, or pearly shades will do the job because they are ideal to brighten up your skin. The eyeshadow won't crease and it'll conceal lines, perfect for that smooth soft glamorous style.
Although, please keep in mind, if you go with glittery eyeshadow, you need to be careful. The glitter may make your eyes itchy. Nevertheless, I really love the palette that this eyeshadow set offers, and you should try it too!
2. It Cosmetics Superhero Liquid Eyeliner Pen
Now if you want to make your brown eyes pop, one way to do it is by adding eyeliner. You can use the classic cat, bond girl, or cutting-edge style for a dramatic look. For a more playful subtler look, you can do the musical note style or the simple match point. Whichever style you choose, I recommend the Superhero Liquid eyeliner,
This makeup product is especially handy if you want an eyeliner to put emphasis on your brown irises. The tip of the pen is skinny, so you can do a precise drawing. If you want to be bolder, just angle the pen sideways. The pigmentation is strong and flawless!
Though I find that when your skin gets oily, this eyeliner may be tricky to apply. Make sure that the area above your eyes is well moisturized, not dry, but also not too oily.
3. L'Oreal Colour Riche Les Nus Intense Lipstick
Last but not least, you should put on lipstick in a lighter shade of red to complete your beautiful blue outfit! The best one would be nude pink as the tone is cooler than plain red, so it won't clash with your blue dress and brown eyes. I can't think of better lipstick than L'Oreal Colour Riche Les Nus Intense to give your lips a refreshing touch-up.
This lipstick is available in multiple shades, so if you want to experiment with something other than nude pink, you will have all the freedom. I like this lipstick because it's easy to find and very affordable, yet it offers a high-class end result. It's creamy and moisturizing, which will make your lips irresistible all day, yet it feels light.
Please note that it comes scented, and some people may find the smell not as pleasant. I think it's a minor drawback, and in fact, it can be a good point, especially if you like rosy scents.
What color makes brown eyes pop out?
Colors that can make brown eyes pop out are copper, bronze, blue, and rose gold. Brown eyes will also look amazing when paired with pastel colors such as purple, blue, pink, yellow, and also green. These colors will make brown eyes look extra beautiful when used as eyeshadow, eyeliner, or even dress.
Blue dresses, for example, will make brown eyes look brighter and add softness to them. Also, nude pink lipstick will give a soft and fresh effect when wearing a blue dress. Try the L'Oréal Colour Riche Les Nus Intense Lipstick collection to find a nude lipstick that works the best for your skin tone.
Does blue make brown eyes pop?
Yes, blue can make brown eyes pop. Since brown is a mixture of red, yellow, and blue, blue eyeshadow or eyeliner can make brown eyes stand out. If your brown eyes are in a lighter shade, pick a lighter blue eyeshadow/eyeliner color to make them pop. Meanwhile, if your brown eyes are darker, dark blue will be great for you. Also, you can wear blue dresses to bring out the color of your eyes. A blue dress will make your brown eyes look even more captivating.
What color eyeshadow works best for brown eyes?
Eyeshadow colors in metallic gold work best for brown eyes. When they hit the sunlight, you can see that brown eyes have hints of golden pigments. Therefore, gold eyeshadow will make the eye color look brighter. If you want a more colorful eyeshadow try blue, purple, green, and yellow eyeshadow.
They also will look amazing when you want to wear a blue dress. They are some great color makeup for blue dress brown eyes. Luckily, Too Faced Pretty Rich Diamond Light Eyeshadow Palette has almost all of the eyeshadow colors that work best for brown eyes and blue dresses.
How do you make brown eyes pop with eyeliner?
You can make your brown eyes pop with eyeliner by doing winged or cat-eyed eyeliner. If you have dark hair color, you can use black eyeliner that will not be too harsh for you. But, if you have lighter hair color, stick to brown eyeliner. I recommend the It Cosmetic Superhero Liquid Eyeliner for a black and bold eyeliner look.
What color eyeshadow makes brown eyes look lighter?
To make brown eyes look lighter, try white eyeshadow color. You can add a hint of white eyeshadow on your lower lid to make your eyes look brighter and bigger. For the upper lid, go with gold or dark gray eyeshadow. These eyeshadow colors will make brown eyes look lighter.
Playing around with makeup style will highlight your brown eyes and your favorite blue dress. I believe that smokey glam, dewy, pastel, and soft glam makeup styles are the best way to elevate your beauty. They won't clash with your outfit and highlight your brown irises naturally.
These makeup styles are not that hard to try. You can try the color combination that I've explained above. I also encourage you all to go beyond the textbook and find your own style. The products that I've highlighted will also help you to get the look that you desire. Now that you've gotten a full grasp on the basics, it's time to try these makeup styles at home, and see for yourself which one suits you the most!